Ghislaine Maxwell put on suicide watch as lawyer considers asking for sentencing delay
26 June 2022, 16:18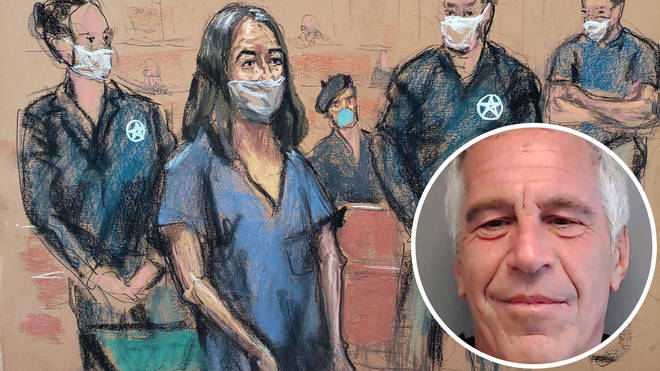 Disgraced British socialite Ghislaine Maxwell has been put on suicide watch ahead of her sentencing, her lawyer has claimed.
Bobbi Sternheim said the move means she could try and seek a postponement for her sentencing, which is due to come on Wednesday.
The former girlfriend of the paedophile Jeffrey Epstein was convicted of sex trafficking in December.
Writing to Judge Alison Nathan on Saturday, Ms Sternheim said: "If Ms Maxwell remains on suicide watch, is prohibited from reviewing legal matters prior to sentencing, becomes sleep-deprived and is denied sufficient time to meet with and confer with counsel, we will be formally moving on Monday for an adjournment."
Prosecutors are hoping to secure at least a 30-year sentence for Maxwell in the wake of her conviction of five charges.
Hunting Ghislaine: The Trial - John Sweeney returns
Meanwhile, seven women who say she helped Epstein steal their youth have asked the judge to take their pain into account when sentencing Maxwell.
Four women testified during her trial at the end of last year, describing sexual attacks on teenage girls between 1994 and 2004 by Maxwell and Epstein at the latter's homes in New York, New Mexico, Florida and the Virgin Islands.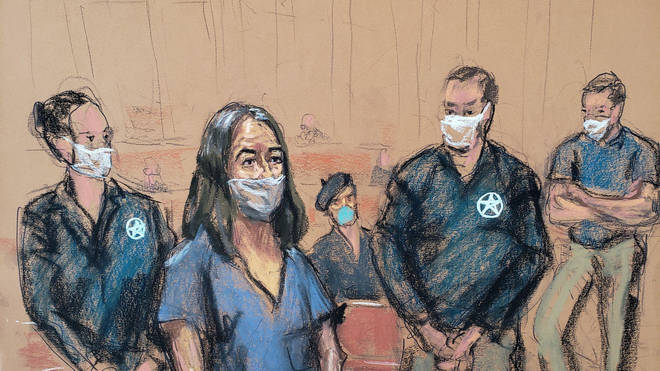 Epstein killed himself in August 2019 as he awaited a sex trafficking trial.
Annie Farmer, who testified at trial, accused Maxwell or lacking remorse and repeating lies about victims.
Sarah Ransome said she attempted to take her own life twice after the trauma of being a "sex toy" for Epstein, Maxwell and others, saying she once thought about jumping into shark-infested waters from a cliff at Epstein's Virgin Islands estate.
"Kate", a former British model who also spoke at trial, spoke of "silent screams" in the then-girls' minds during the abuse, while Virginia Giuffre said Maxwell "opened the door to hell".
Read more: Ghislaine Maxwell should serve over 30 years for 'monstrous' sex crimes, prosecutors say
"Ghislaine, like a wolf in sheep's clothing, you used your femininity to betray us, and you led us all through it," she said.
"You could have put an end to the rapes, the molestations, the sickening manipulations that you arranged, witnessed and even took part in.
"You could've called the authorities and reported that you were a part of something awful. ... Ghislaine, you deserve to spend the rest of your life in a jail cell. You deserve to be trapped in a cage forever, just like you trapped your victims."
Ms Sternheim asked for a sentence no longer than five years.