Goto Energy becomes 13th supplier to go bust as gas prices spiral
18 October 2021, 17:47 | Updated: 18 October 2021, 20:23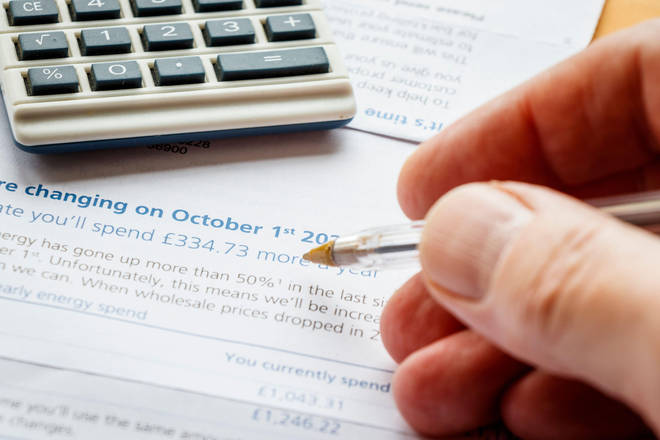 Goto Energy has become the latest in an ever-growing list of energy suppliers to go out of business amid a massive spike in gas prices.
The company, which supplies around 22,000 households in the UK, ceased to trade on Monday, regulator Ofgem announced.
These customers will be protected by Ofgem's safety net, which will ensure they are assigned a new supplier and will not have their supply interrupted.
Around two million customers have seen their energy supplier go bust in the last seven weeks.
Only last week Daligas, Pure Planet and Colorado Energy all ceased trading within 24 hours of each other.
Read more: Gas price crisis: PM 'to spend hundreds of millions saving thousands of jobs' in bailout
Between them they served more than 250,000 customers.
On its website Goto said: "Goto Energy is ceasing to trade. Ofgem, the energy regulator, is appointing a new supplier for its customers.
"Customers need not worry, their supplies are secure and funds that domestic customers have paid into their accounts will be protected if they are in credit.
"Ofgem's advice is not to switch, but to wait until they appoint a new supplier for you.
"This will help make sure that the process of handing customers over to a new supplier, and honouring domestic customers' credit balances, is as hassle free as possible for customers."
Ofgem said that customers should take a meter reading so they are ready when their new supplier gets in touch.
Separately on Monday, Ofgem said that it had chosen Shell Energy to take over customers from the three suppliers.
This includes the customers from Pure Planet, which was backed by Shell's rival BP.
Shell will contact its new customers in the coming days.
The 13 failures since the start of September have come as global gas prices rocket at unprecedented rates.
It means that suppliers have had to pay much more than expected to buy gas to pump to households.
This has squeezed their finances.