Hamas claims it will start releasing foreign hostages 'in coming days'
31 October 2023, 18:34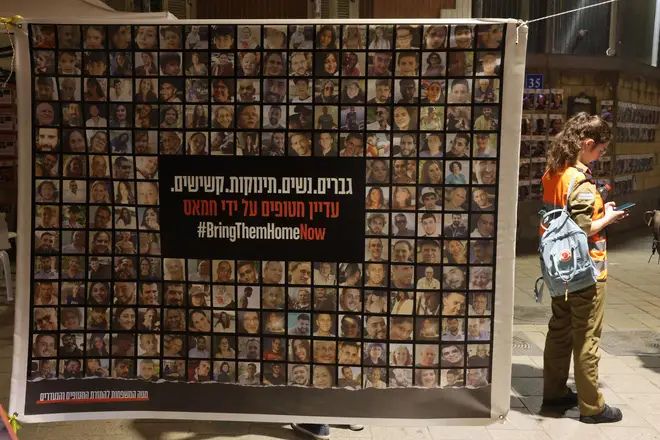 Hamas' armed wing has said it will start releasing some foreign hostages from captivity in Gaza in the coming days.
Around 240 hostages are being held in captivity by Hamas in Gaza, it is understood, following attacks by the group in southern Israel on October 7.
Some 1,400 Israelis were killed in Hamas' attacks, with hundreds taken hostages.
So far, five hostages have been released, four of which came after diplomatic negotiations and one in an operation conducted by the Israeli army.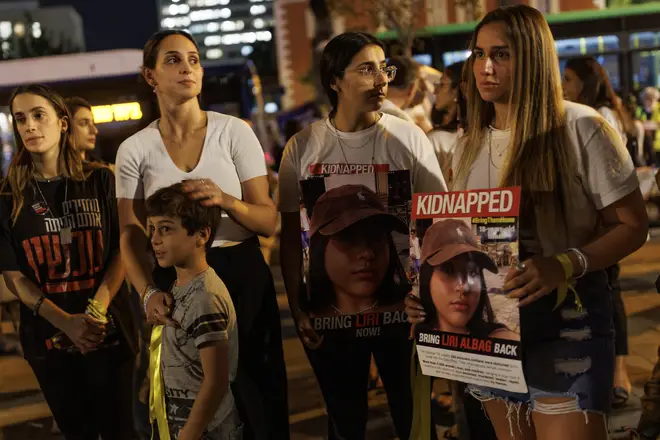 It comes after it emerged that a German-Israeli woman kidnapped from the Supernova music festival was beheaded by Hamas, according to Israel's President Yitzchak Herzog.
Shani Louk was taken from the festival by Hamas after they stormed the site on 7 October in their terror attack which killed hundreds of people at the site alone.
In a televised address, Abu Obeida, a spokesman for Al-Qassam Brigades, said: "We have informed intermediaries that we will release a certain number of foreigners in the next few days."
Read More: Anger as police in Manchester pull down posters of Israeli hostages - after Met slammed for removing flyers of children
Read More: Israel's military says it was targeting Hamas commander in Gaza refugee camp blast that reportedly killed dozens
Hamas announced it would be releasing hostages as it warned Israel it would be turning Gaza into a "graveyard" for Israeli soldiers.
"Gaza will be a graveyard and a quagmire for the enemy, its soldiers and its political and military leadership," Obeida added.