Hostage situation at Hamburg airport ends after 18 hours as suspect arrested and child unharmed
5 November 2023, 08:05 | Updated: 5 November 2023, 13:58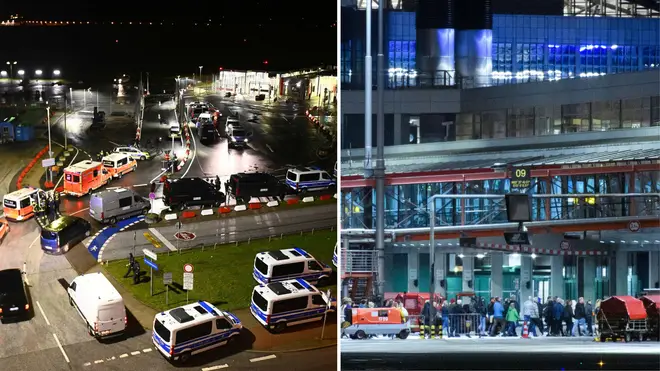 The hostage situation at Hamburg airport has ended after 18 hours, with the suspect being arrested and his daughter left unharmed.
The suspect left the car together with his daughter and was arrested without resistance, police said. She appeared to be unharmed.
Hamburg airport has been closed to passengers and flights have been axed since Saturday evening after the man rammed his car through security and entered the premises.
He broke through a gate with his car at around 8pm local time and fired twice into the air with a weapon. He was also said to have thrown two burning bottles out of the vehicle.
No one is understood to have been injured but passengers were urged not to travel to the airport.
It came after the man's wife called police about a possible child abduction.
Read more: Met arrests 29 at march for ceasefire in London - as police adviser revealed to have sang anti-Israel chant
Read more: Labour 'vows to do more on housing in six months than last six years of Tories' says Angela Rayner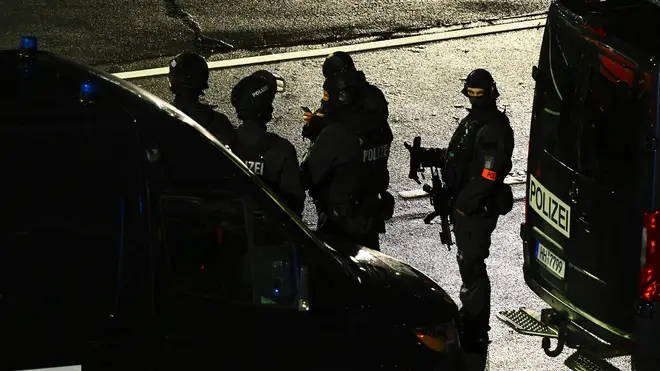 Hamburg police said on Twitter: "The hostage situation is over. The suspect had left the car together with his daughter.
"The man was arrested without resistance by the emergency services. The child seems to be unharmed."
A spokesperson for the airport earlier said at least 27 flights had been affected.
A statement read: "The police action has ended. Preparations are underway to resume flight operations as quickly as possible.
"We are in close coordination with the security forces as to when the access roads and terminals will be reopened."