Prince Harry and Meghan Markle snubbed over Queen's memorial event at Balmoral but Prince Andrew will attend
3 August 2023, 23:32 | Updated: 4 August 2023, 16:07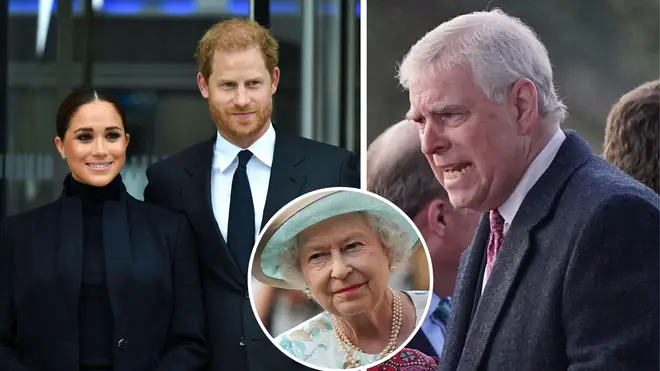 Prince Harry and Meghan Markle have been snubbed from events commemorating the late Queen's death.
The Sussexes will not attend a royal family memorial at Balmoral on September 8, although Prince Andrew is expected to be there.
That date will also make Charles' Accession Day.
Harry and Meghan will be in Europe just a day after the event. They are due to be at the start of the Invictus Games in Dusseldorf on September 9 - meaning the couple could have fit the event into their travel plans.
But insiders say they did not get any invite to a public or private commemoration.
"There hasn't been any outreach to them," a source told The Sun.
King Charles and Queen Camilla will lead tribute's to the monarch's mother, who died at the Scottish estate loved so dearly by the royals.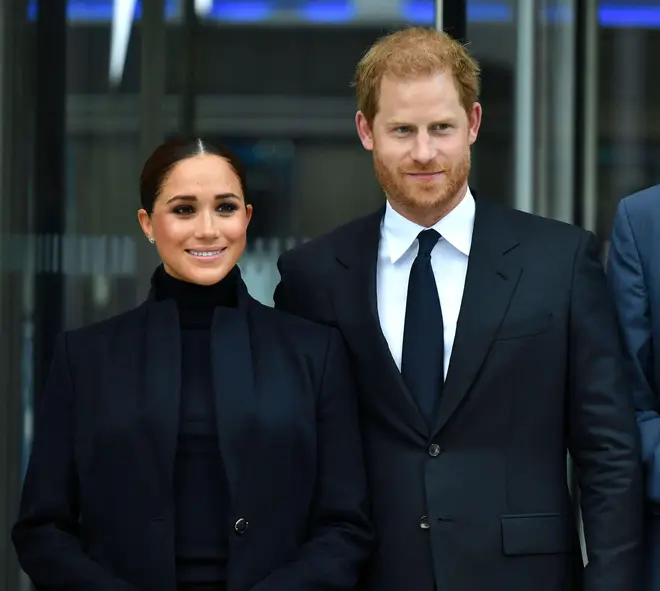 Read More: Kate and William post tweet about rhino documentary - but make no mention of Meghan's 42nd birthday
Read More: Meghan Markle's birthday date night with Prince Harry: Couple seen celebrating after claims of Queen memorial snub
Read more: Harry and Meghan surprise winners of $2m grants in phone calls to personally congratulate recipients
The commemoration will land during their three week trip to Balmoral, which will start on August 21.
William, Kate and their children will all be at the grounds.
With all the royals likely to be up in Scotland, it is doubtful Harry and Meghan will be able to see any of them when they fly to Europe next month.
They also no longer have a permanent home in the UK, with the King having taken away Frogmore Cottage, near Windsor Castle.
"If they are not included in any of those plans they will find a way to mark the significance in their own way," the paper was told.
Harry flew over to be with his family when the Queen's health worsened. He was asked by Charles not to bring Meghan.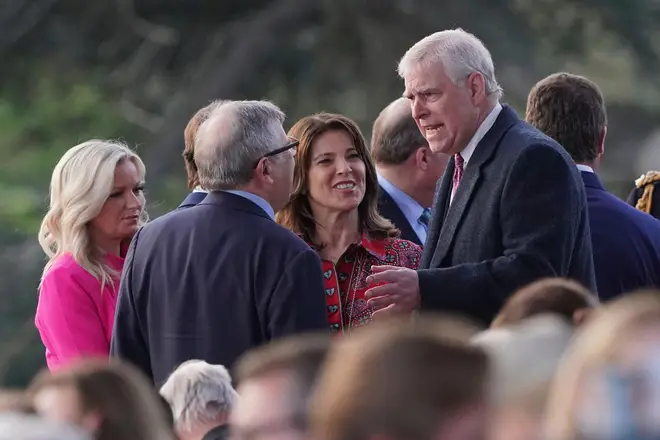 He was too late to see the Queen before she passed away.
Harry and Meghan's visit to the Invictus Games will be their first joint appearance in Europe since the late Elizabeth II was laid to rest.
Read more: Prince Andrew will visit Balmoral for royal family summer break - but Harry and Meghan unlikely to accept 'open invite'
They were recently filmed surprising recipients of a youth initiative grant scheme.
That was their first video appearance for three months. The couple congratulated those set to receive Responsible Technology Youth Power Fund (RTYPF) grants - a scheme sponsored by Archewell Foundation.
In footage posted by the RTYPF, Harry and Meghan were shown in their £12m mansion in Montecito, California as they made the calls.
Under the scheme, some 26 youth-led ventures will receive $2m worth of grants ranging between $25,000 and $200,000 depending on their needs.