Hero Jeremy Renner was crushed by 14,000lbs snowplow while trying to save nephew, sheriff's report says
25 January 2023, 12:16 | Updated: 25 January 2023, 12:30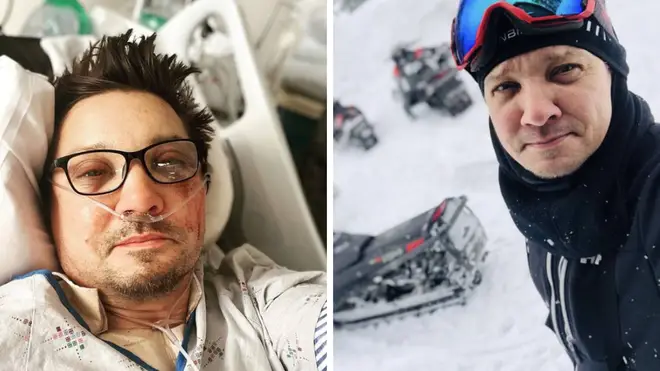 Actor Jeremy Renner was trying to save his nephew as his snow plow started sliding before he was pulled under and crushed on New Years' Day in Nevada.
The parking brake on the plow was not engaged and would have stopped the horrific accident, according to a redacted Nevada sheriff's office incident report.
Renner's nephew was able to assist his uncle until more help arrived, according to the sherrif's report.
Renner was then airlifted to hospital, where he stayed for more than two weeks.
The Avengers star, 52, underwent at least two surgeries and was treated in the intensive care unit.
"The Pistenbully snow groomer began sliding causing Renner to exit the vehicle without setting the emergency brake," reads the conclusion of the report, according to a copy obtained by CNN.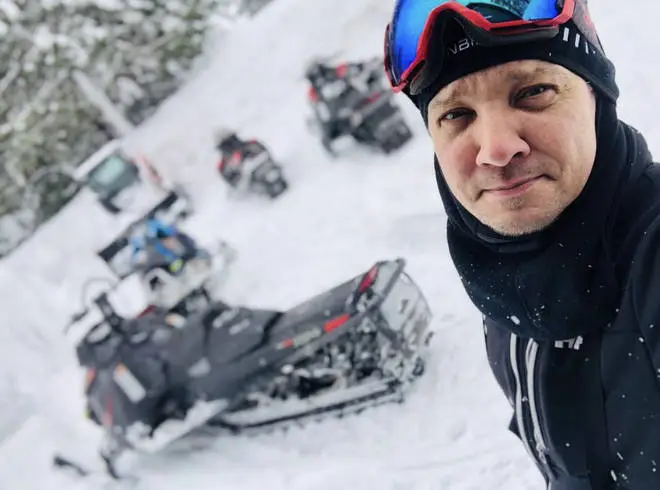 "Although the Pistenbully had some mechanical issues, it is believed based on our mechanical inspection that the parking brake would keep the Pistenbully from moving forward," it read.
"When Renner attempted to stop or divert the Pistenbully to avoid injury to (his nephew), he was pulled under the vehicle by the track and run over."
Read More: Jeremy Renner's 'chest collapsed' in horror accident as he was crushed by seven-ton snow plough, emergency call reveals
Renner's chest was also caved in by the snow plough when it ran him over in the horror accident, audio from a call to emergency services revealed.
The shocking call to 911 that followed revealed that the right side of Mr Renner's torso and upper chest were "completely crushed" and that the actor was having "extreme difficulty" breathing.
His Lake Tahoe home is in a remote area and he had previously posted a photo of a car completely covered in thick snow.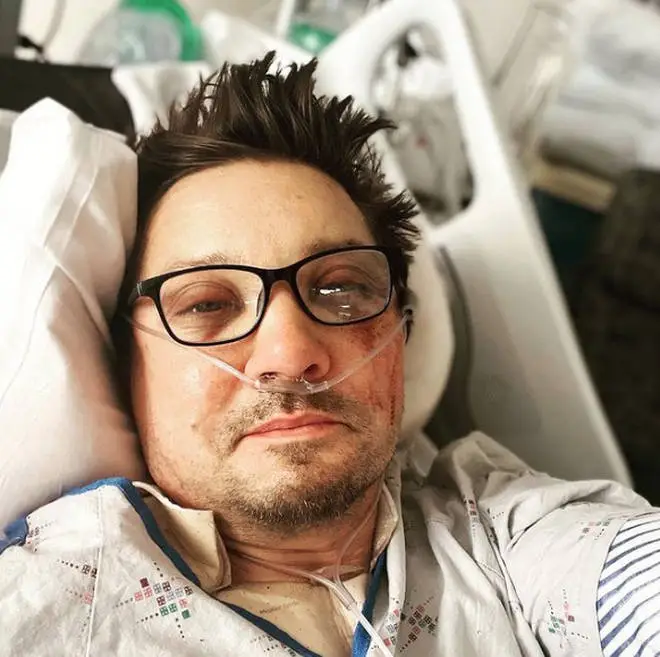 Mr Renner later thanked fans for their support after posting a photo of himself from his hospital bed.
"Thank you all for your kind words," he said on Instagram."I'm too messed up now to type. But I send love to you all."
His family had already thanked fans, the police and the fire services, while his publicist said they had also praised the "incredible" doctors and nurses taking care of him.