Home Secretary 'cleaning the scorch marks off office walls' after Suella Braverman's blistering attack on PM
15 November 2023, 13:47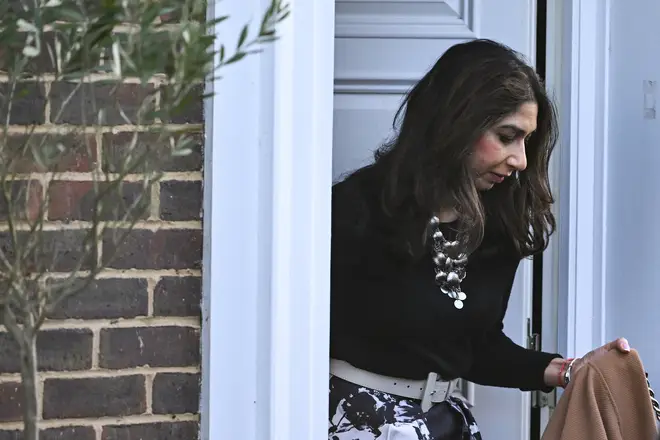 Home Office minister, Chris Philp, told police chiefs his new boss, James Cleverly, was 'probably cleaning the scorch marks off the office walls'.
The policing minister was giving a keynote speech at an annual meeting of senior officers and police and crime commissioners in London, the day after Suella Braverman accused the prime minister of failing to deliver on his promises to the nation.
Mr Philp explained the new home secretary, James Cleverly, wasn't delivering the address, saying he was "busy with the [Rwanda] judgement being handed down next door, reading into the brief and cleaning the scorch marks off the office walls".
He refused to be drawn on the decision by the Supreme Court that the government's plan to deport asylum seekers to Rwanda was unlawful, telling LBC "It's not in my brief and the Prime Minister will set out his response later".
Read more: 'It was like a break-up': Kwasi Kwarteng brands Suella Braverman attack on Rishi Sunak 'extraordinary'
Read more: Plan B under way: Rishi Sunak tells stormy PMQs he may change law to revive Rwanda plan following court defeat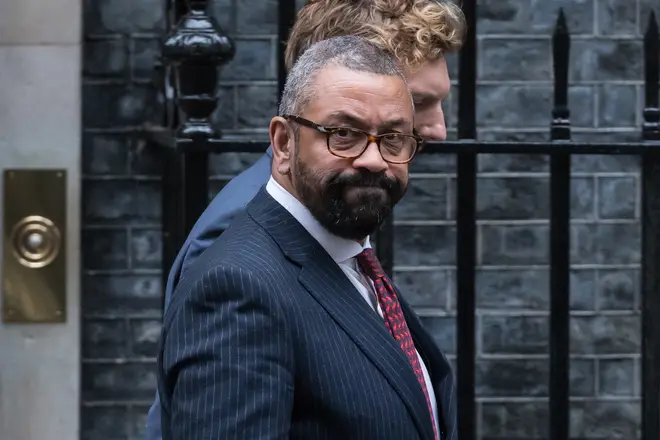 The operational independence of police forces has been pulled into the limelight in recent weeks after former home secretary Suella Braverman made public comments criticising the response of officers to pro-Palestinian protests, which she branded "hate marches".
In her resignation letter, after being sacked, Ms Braverman told the Prime Minister she had "become hoarse urging you to consider legislation to ban hate marches and help stem the rising tide of racism, intimidation and terrorist glorification threatening community cohesion."
She went on to say: "You sought to put off tough decisions in order to minimise political risk to yourself. In doing so, you have increased the very real risk these marches present to everyone."
During his address, Chris Philp reiterated the importance of operational independence for police forces, saying it is something "we always respect".
He said: "Operational independence of the police is very important and it's something we take very seriously. That means that, where necessary, we will hold police to account but I wanted to make clear the importance and our respect for the operations of policing."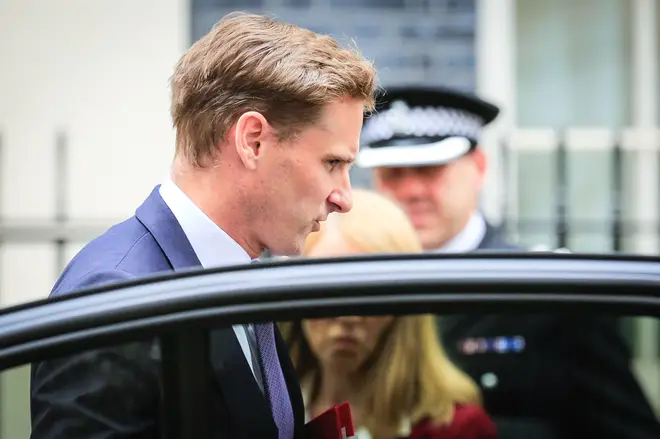 The chair of the Association of Police and Crime Commissioners, Donna Jones, told LBC she didn't believe the former home secretary had crossed the line in her comments about policing.
"She had deep concerns and I think it was right and proper that she was able to voice those concerns. We absolutely do have to respect the operational independence of police but I think she was voicing her frustration and concerns.
The Prime Minister held another meeting with the Met Police commissioner Sir Mark Rowley on Tuesday to discuss the policing of remembrance weekend protests and the violence met by officers.
At least nine were injured when confronted by extreme right-wing groups which Rishi Sunak said "undermined those who chose to express their views peacefully".