Huge blaze rips through historic Jenners building in Edinburgh
23 January 2023, 13:49 | Updated: 23 January 2023, 14:58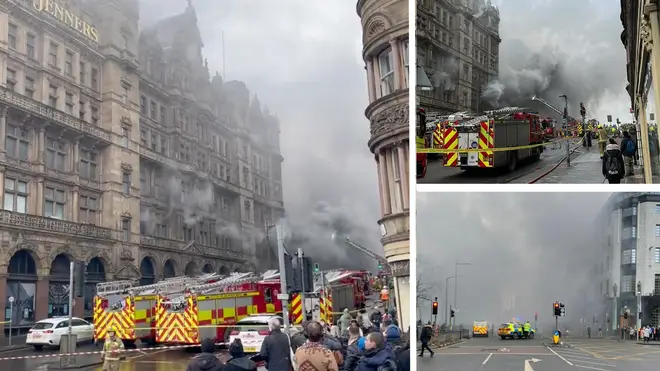 A huge blaze has torn through the historic Jenners building in Edinburgh.
A Scottish Fire and Rescue Service spokesperson said it responded to reports of a fire to the back of the empty building at about 11:29.
At least 10 fire engines are at the scene of the fire, which has closed neighbouring roads.
Workers from nearby offices have been evacuated.
The store - which was built in the Victorian era - sits between Princes Street and Rose Street, two of the Scottish capital's busiest pedestrian thoroughfares.
Read more: Boris accuses BBC of 'disappearing up its own fundament' over claims chief helped ex-PM secure £800,000 loan
Read more: 'Clearly there's questions that need answering': Sunak orders ethics adviser to investigate Zahawi tax case
No casualties have been reported.
"We were alerted at 11.29am on Monday January 23 to reports of a building fire at Rose Street, Edinburgh," the spokesperson for the service said.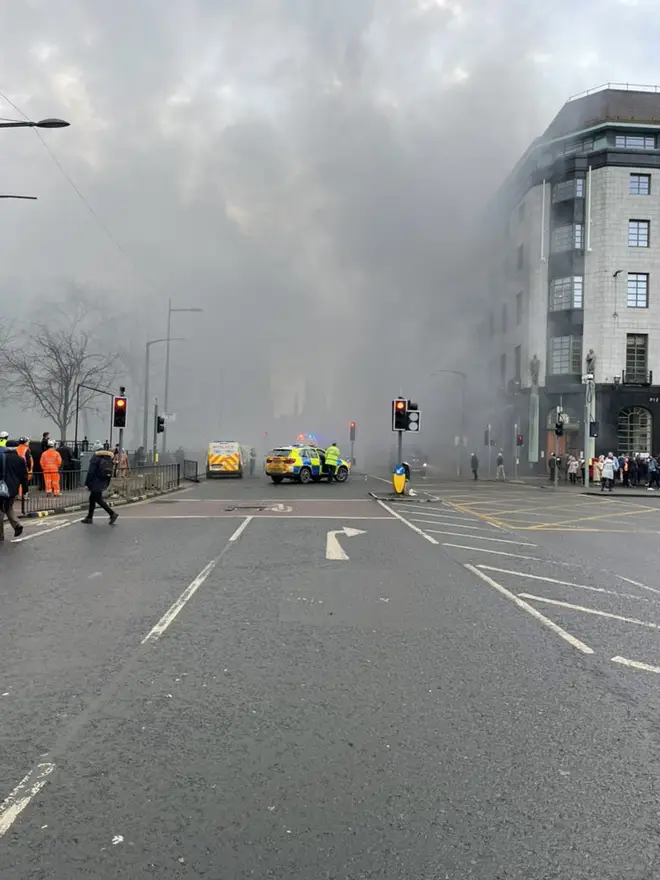 "Operations Control immediately mobilised two appliances to the scene and, on arrival, firefighters found a building well alight.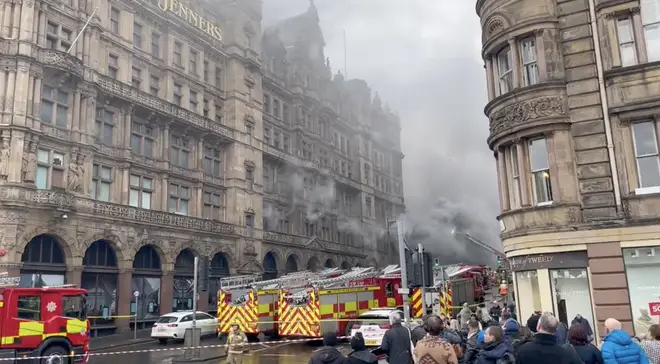 "A further eight appliances, including a high reach, were mobilised and crews remain on scene as they work to extinguish the fire. No casualties have been reported."
A Police Scotland spokesperson said a number of roads in the surrounding area have been closed, adding: "Please avoid the area if possible and heed advice re alternative routes."
A spokesperson for the Scottish Ambulance Service, which is also at the scene, said: "We received the call at 11:49 and have dispatched 14 resources."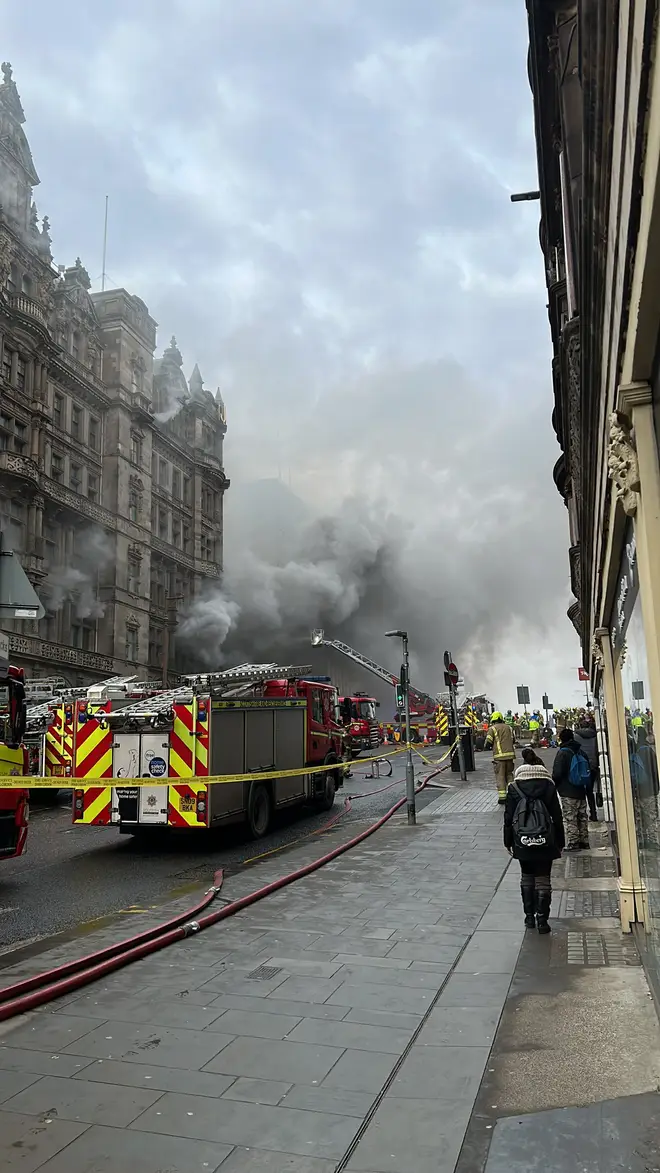 The iconic six-story building has been undergoing restoration which is due to take four years.
About 10,000m2 of disused rooms are set to be made into a hotel.
One local worker told PA Scotland: "I work at one of the businesses nearby and I nipped out for lunch and tried to get in but we have been evacuated."
"I was aware of the sirens and it was one of my team that said Jenners was on fire.
"The building's beautiful. It's such a beautiful piece of architecture, it's such a shame, especially with it shutting down and lying kind of empty."