Ivanka Trump arrives at court as final witness in ex-President's civil fraud trial
8 November 2023, 15:30 | Updated: 8 November 2023, 15:50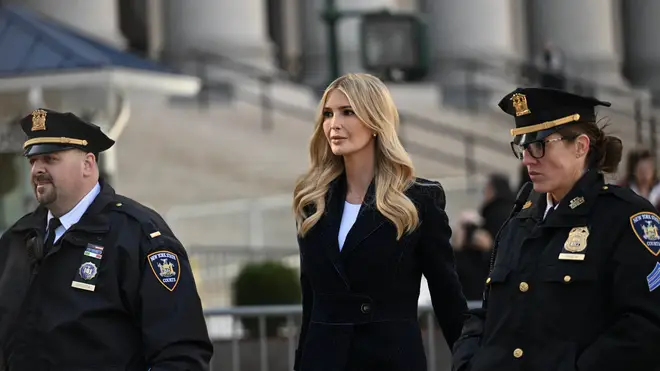 Ivanka Trump has arrived in court as the final witness to testify in her father's ongoing civil trial for fraud, and is expected to be asked about her involvement with Trump properties.
The former first daughter had said that appearing in the Manhattan courthouse was an undue hardship, as it is a school week, but the appeal was rejected.
Ms Trump had been dismissed from the case months ago but was ordered to testify at the end of October due to her involvement with the Trump Organization and having property in Manhattan.
Mother-of-three Ivanka, 42, was the executive vice president of the Trump Organization and then became an unpaid senior advisor in the White House.
She and her family then moved to Florida after her father's presidential term ended.
Read more: Ivanka Trump ordered to testify in father's £200 million New York fraud trial
Read more: Donald Trump brands fraud case a 'scam' after 'rambling' civil court appearance in New York
Trump, 77, is accused of overstating his wealth on financial statements for years, which he gave to banks, insurers and others to secure loans and deals.
New York Attorney General Letitia James is seeking £206,389,892 ($250 million) in penalties and for Trump to be banned from doing business in New York.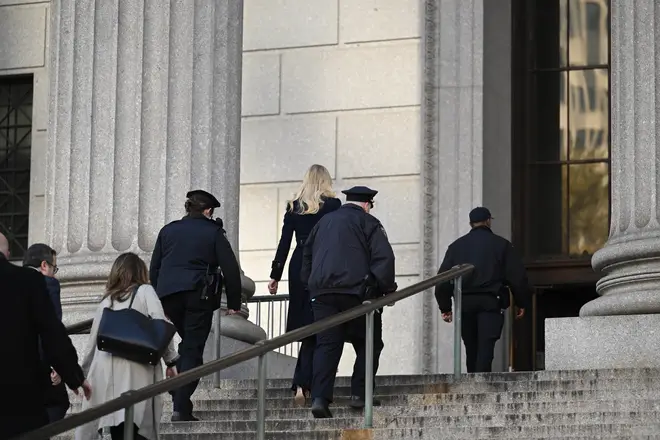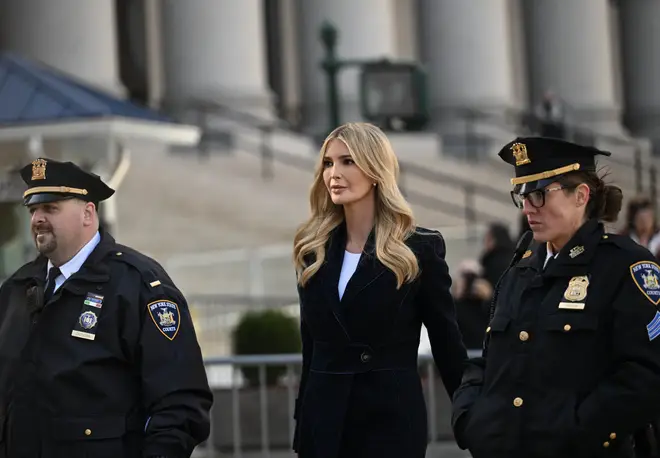 The attorney general told reporters how Ms Trump will try to distance herself from her father's organisation.
"She [Ivanka] will attempt today to distance herself from the company.
"But unfortunately, the facts will reveal that she was very much involved.
"We uncovered the scheme, and she benefited from it personally. And Miss Trump will do all she can to separate herself from this corporation, but she's inextricably tied to the Trump Organization", she concluded.
Ms Trump has her own legal team, separate from her father and brothers, Donald Trump Jr, 45, and Eric Trump, 39; the brothers testified in court on Thursday 2 November.
The elder brother repeated that he "relied on the accountants."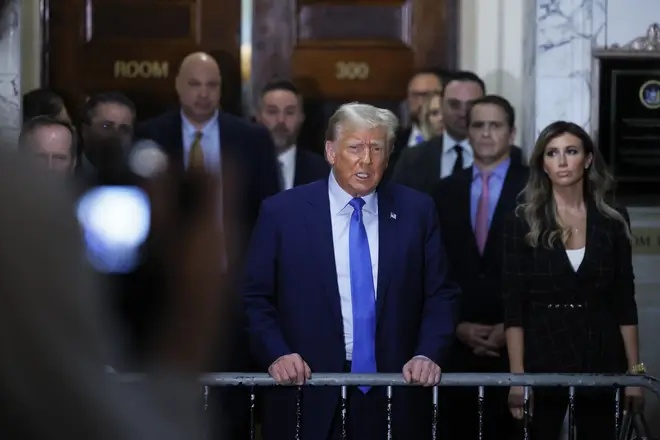 On Tuesday evening, on Trump's social media app, Truth Social, the former president lashed out about Ivanka taking the stand.
He wrote: "Tomorrow my wonderful and beautiful daughter, Ivanka, is going to the Lower Manhattan Courthouse, at the direction of Letitia Peekaboo James, the Corrupt and Racist New York State Attorney General, who has allowed Murder and Violent Crime in New York to flourish, and a Trump Hating, out of control Clubhouse appointed Judge, Arthur Engoron."
This comes after Trump testified on Monday, where he called New York Attorney General Letitia James a "political hack".
Trump also exclaimed that the trial is an "election interference.
"We have a very hostile judge. I don't have a jury. I wanted a jury", he added.
The former president does not have a jury, as his lawyers elected not to and opted for a bench trial, where the judge makes the final decision.