Joe Biden expels 10 Russian diplomats over election interference and hacking
15 April 2021, 13:27 | Updated: 15 April 2021, 15:13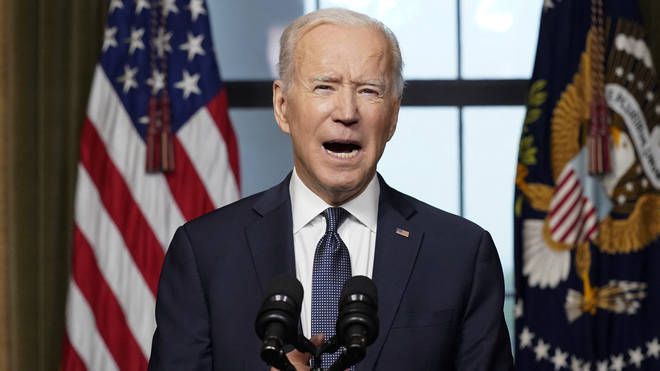 Joe Biden has announced new sanctions on Russia, including the expulsion of 10 diplomats, in retaliation for hacking and election interference.
The measures announced on Thursday include sanctions on six Russian companies that support the country's cyber activities, in addition to sanctions on 32 individuals and entities accused of attempts to interfere in last year's presidential election, including spreading disinformation.
Of the 10 expelled, some include representatives of Russian intelligence services, the White House said.
READ MORE: Russian ships carry out drills amid military build-up at Ukraine border
The President used a new executive order to take the measures - the second round against Moscow after several senior Russian officials were hit with sanctions over the poising of Russian opposition leader Alexei Navalny.
President Biden called Russian President Vladimir Putin on Tuesday, explaining that the US would "act firmly" to defend its national interests.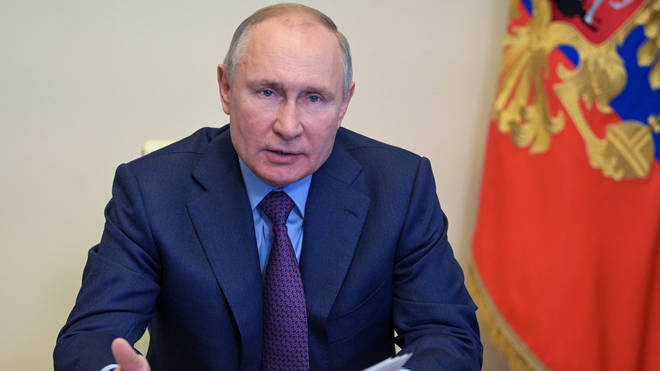 Biden also proposed a meeting "in a third country" that could allow the leaders to find areas to work together.
But Kremlin spokesperson Dmitry Peskov said any new sanctions, which he described as illegal, would not help plans for a summit.
Last year, a major hacking issue gave cyber-criminals access to 18,000 government and private computer networks, including files from several US government agencies, including the treasury, justice and state departments.
READ MORE: Fox News being sued for $1.6bn over election rigging claim
Intelligence officials investigating the whereabouts of the attackers believe the programme was used from a location in Russia but the country denies any involvement.
Microsoft president Brad Smith confirmed in February the hack, known as the 'SolarWinds hack', was "the largest and most sophisticated" the world had ever seen.