'America is a beacon to the world, still': Joe Biden to ask Congress for urgent aid for Israel and Ukraine
20 October 2023, 02:18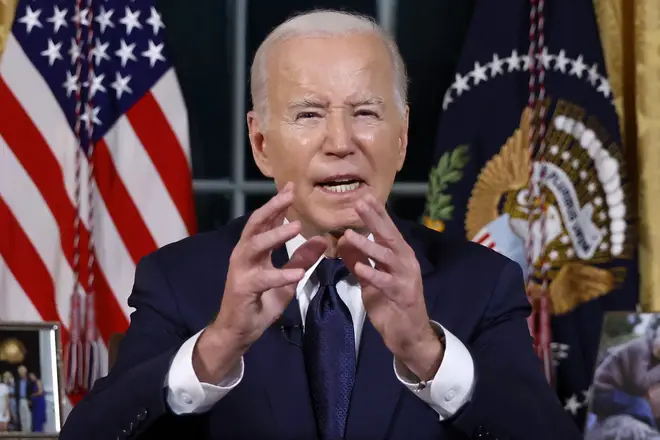 Joe Biden has said he will urgently ask Congress for more aid to be sent to Israel and Ukraine, with both allies embroiled in conflict.
Mr Biden said in a rare Oval Office speech on Thursday evening that "Hamas and Putin represent different threats, but they share this in common: They both want to annihilate a neighbouring democracy".
The US president recently visited Israel on a diplomatic mission as it continued to bombard Gaza after a Hamas attack that killed more than 1,400 of its citizens. Israeli troops are massing ahead of an expected ground invasion, with nearly 4,000 Gaza residents already feared dead.
Ukraine continues to struggle against the Russian invasion of its country that began in early 2022.
The president is expected to ask for roughly $100 billion (about £82 billion) over the next year for both conflicts, as well as for Taiwan and other causes.
Read more: Joe Biden describes the 'shock, pain and rage' of Hamas attack on Israel and compares it to 'fifteen 9/11s'
Read more: Joe Biden says Gaza hospital blast 'appears to have been caused by the other team' as he stands alongside Israeli PM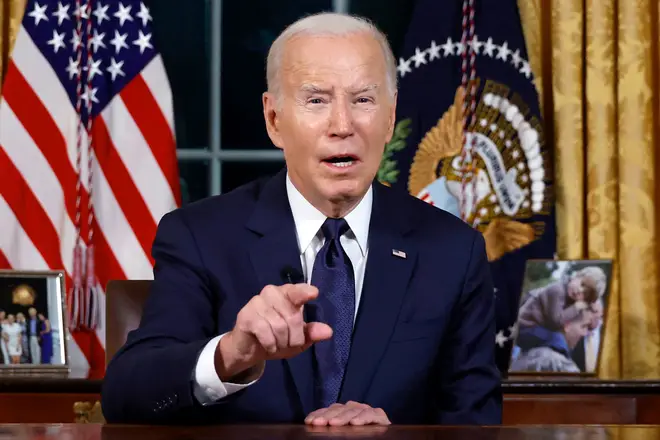 Mr Biden said: "Why does it matter to America" that the United States support the wars? I know these conflicts can seem far away.
"It's a smart investment that's going to pay dividends for American security for generations."
Mr Biden told Americans: "American leadership is what holds the world together. American alliances are what keep us, America, safe."
He added: "We're stronger than ever before. America is a beacon to the world, still. Still.
"We can't let petty partisan, angry politics get in the way of our responsibility as a great nation."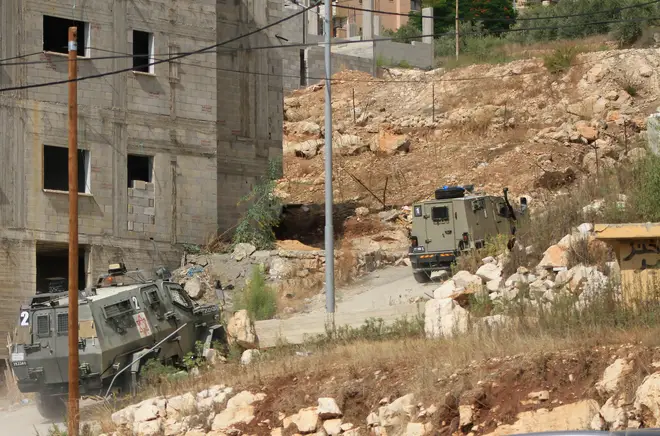 He said that if the wars are allowed to continue that "conflict and chaos could spread in other parts of the world".
Addressing the war in Ukraine, Mr Biden said: "If we don't stop Putin's appetite for power and control in Ukraine he won't limit himself to Ukraine."