John Lewis Christmas Advert 2018 Starring Elton John: WATCH
15 November 2018, 07:06 | Updated: 15 November 2018, 07:57
Here is the hotly-anticipated John Lewis Christmas advert, starring Elton John.
The two-minute film charts the life of the iconic pop star, using four actors to show key moments in his life, going right back to when he was given his first piano at Christmas.
As he plays it for the first time, the slogan appears: "Some gifts are more than just a gift."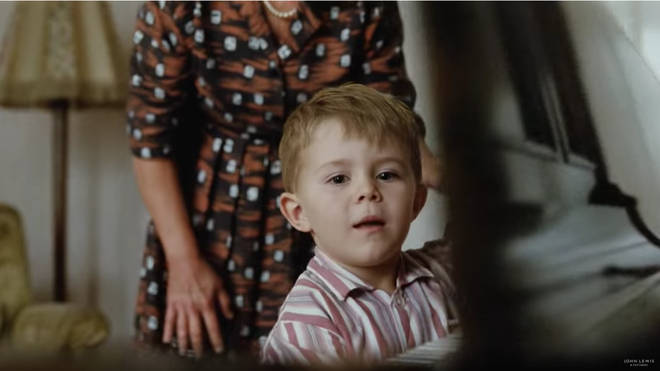 Dubbed 'The Boy and the Piano', the advert is set to the sound of the musician's first major hit, Your Song.
It will air for the first time on ITV at 9.15pm.
It marks a change of tack from the department store, away from the cute CGI animals of previous years.
The Boy And The Piano cost £7million to make and Mr John and his husband David Furnish helped the actors in perfecting the mannerisms.
There's an especially striking scene showing the flamboyant star performing at Wembley Stadium.
But the final scene is the one that will pull on the heartstrings, as you see a five-year-old Elton unwrapping a Christmas present and finding his first ever piano.