Johnny Depp loses libel case against The Sun newspaper
2 November 2020, 10:21 | Updated: 2 November 2020, 12:31
Actor Johnny Depp has lost his High Court libel action against The Sun newspaper over an article which labelled him a "wife beater".
Mr Justice Nicol dismissed the Pirates Of The Caribbean star's claim, saying the Sun's publisher, News Group Newspapers (NGN), had proved what was in the article to be "substantially true".
He also said he accepted that Depp's actions must have been "terrifying" for his ex wife Amber Heard and the actor "put her in fear for her life."
The judge said: "Although he has proved the necessary elements of his cause of action in libel, the defendants have shown that what they published in the meaning which I have held the words to bear was substantially true.
"I have reached these conclusions having examined in detail the 14 incidents on which the defendants rely, as well as the over-arching considerations which the claimant submitted I should take into account."
The judge also ruled: "I do not accept that Ms Heard was responsible for the injury to Mr Depp's finger."
He added: "What exactly caused the injury is uncertain."
Mr Justice Nicol said Ms Heard's description of the incident in Australia "as 'akin to a hostage situation' was something of a hyperbole", adding that she "could have left the house".
But the judge added: "Taking all the evidence together, I accept that she was the victim of sustained and multiple assaults by Mr Depp in Australia.
"It is a sign of the depth of his rage that he admitted scrawling graffiti in blood from his injured finger and then, when that was insufficient, dipping his badly injured finger in paint and continuing to write messages and other things.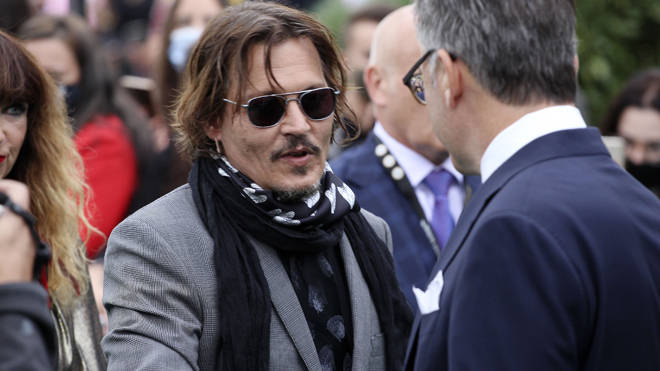 "I accept her evidence of the nature of the assaults he committed against her.
"They must have been terrifying. I accept that Mr Depp put her in fear of her life."
Johnny Depp's legal team said the actor will appeal the decision describing it 'as perverse as it is bewildering'.
Amber Heard's US lawyer Elaine Charlson Bredehoft said the actress's legal team will be presenting more evidence in Depp's libel action in Virginia against Ms Heard over a Washington Post opinion piece.
Ms Bredehoft said: "For those of us present for the London High Court trial, this decision and judgment are not a surprise.
"Very soon, we will be presenting even more voluminous evidence in the US.
"We are committed to obtaining justice for Amber Heard in the US court and defending Ms Heard's right to free speech."
A spokesperson for The Sun said: "The Sun has stood up and campaigned for the victims of domestic abuse for over 20 years.
"Domestic abuse victims must never be silenced and we thank the judge for his careful consideration and thank Amber Heard for her courage in giving evidence to the court."