Kingston Residents Facing Disruption To Utilities Due To WW2 Bomb
23 May 2019, 19:28 | Updated: 24 May 2019, 12:47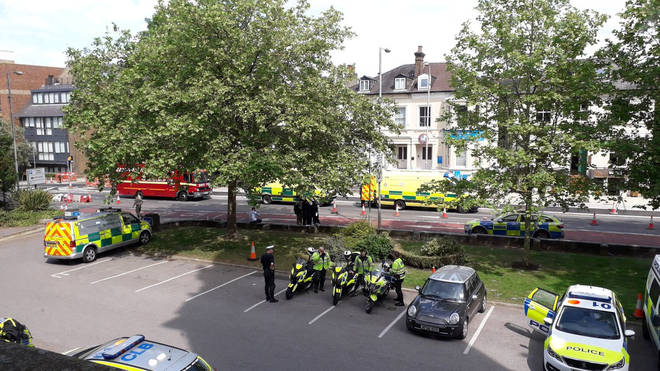 Police have warned residents in parts of Kingston that they could be facing further disruption following the discovery of a World War 2 bomb.
Police sealed off parts of Kingston on Thursday morning after the explosive was found in Fassett Road.
Police have told Kingston residents it is "not possible to give an accurate timeframe" as to when the operation will be concluded. Warning there is a "possibility that it may stretch overnight."
A spokesperson said police were "working closely with the military, Kingston Council and emergency service partners and we will update you as and when we have further information."
"We would encourage local residents and business owners to keep monitoring @MPSKingston where we will continue to provide specific updates from the command team who are working around the clock to remove the ordnance.
"We understand that this is causing disruption to local residents and businesses; however we must stress that your safety and the safety of officers and partners is paramount.
Police also warned of the possibility of "ongoing disruption to utilities in the coming week," however they added "it is not possible to qualify the degree or extent at this stage."
Displaced residents are asked to attend All Saints Church on Market Place.
"Anyone affected can call Kingston Council contact line on 020 8547 5000. This number will be serviced until 17:00hrs. After this time, please call the out of hours number which is 020 8547 5800. This number will be monitored 24/7 over the bank holiday weekend," the police said.
Kingston University's Penrhyn Road and Knights Park campuses were also evacuated, along with Surbiton High School, where some Year 10 students were sitting exams.
Met Police specialist EOD officers examined the bomb and called in experts from the military, the Met said.
Two polling stations were closed, St John the Evangelist church in Grove Lane and St Raphael's Catholic church in Portsmouth Road.
I'm in an evacuation centre from the bomb found in Kingston. We are waiting for somewhere to stay as we had to leave our home. I will update pic.twitter.com/8WMeaNDXpx

— Zainaab (@Zainaab78572065) May 23, 2019
People taking part in Thursday's European elections were instead directed to other sites to cast their vote.
Kingston University said all staff and students at evacuated campuses were "advised to go home".
A statement said some student halls and houses were also evacuated.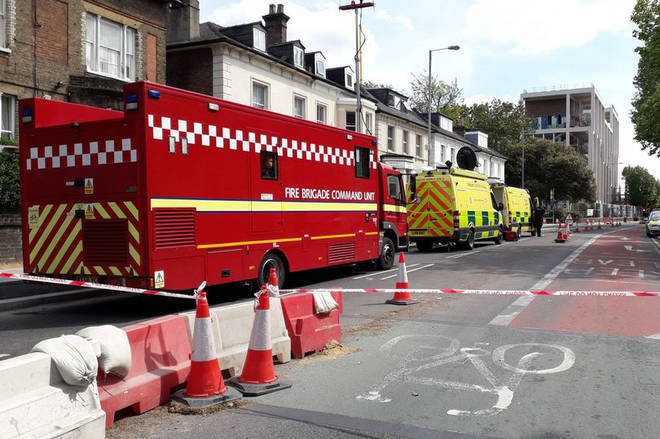 The Met said residents told to leave their homes could go to the United Reformed church, in Eden Street, as they waited for cordons to be lifted.
One parent of a pupil at Surbiton High School said exams were postponed and one Latin exam on Thursday morning was abandoned mid-way through when the alarm was raised.
A cordon was expected to remain in place until at least 4pm on Friday, police said, adding that the fire brigade was also involved in the operation.