Queen's Speech rapper Lady Leshurr says her 'career is ruined' after being found not guilty of attacking ex-girlfriend's partner
1 November 2023, 19:51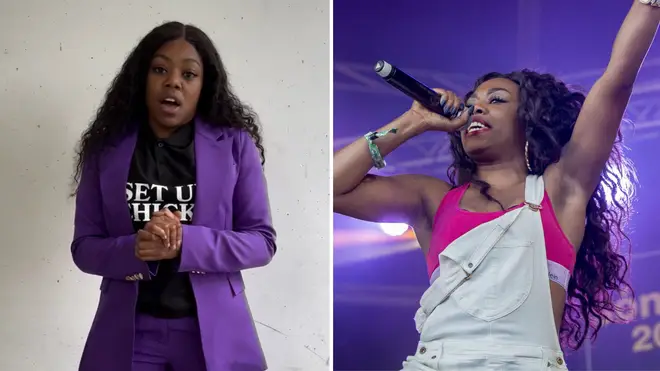 Queen's Speech rapper Lady Leshurr has said her "career is ruined" after being found not guilty of attacking her ex-girlfriend's partner.
The 35-year-old, whose real name is Melesha O'Garro, was accused of assaulting Chante Boyea - who at the time was dating her ex-girlfriend Sidnee Hussein - just after 5am on October 22 2022.
She was accused of biting her hand so badly that she suffered "nerve damage".
But a jury at Snaresbrook Crown Court in east London on Wednesday found her not guilty on two counts of occasioning actual bodily harm, a court official said.
Read more: Queen's Speech rapper Lady Leshurr 'bit ex-girlfriend's partner and gave her nerve damage'
Earlier in the trial, the former Dancing On Ice contestant said that Ms Boyea, a security officer, attacked her first and used her Belgian Malinois dog Toby as a "weapon" during the incident in Walthamstow, north-east London - a claim she strongly denied.
O'Garro's co-defendant, Sherelle Smith, was also found not guilty on one count of the same charge.
Following the judgement, O'Garro said she had been dropped from deals and not received any income for a year.
She said in an Instagram post: "For the past year I've been battling a court case from people that accused me of stalking, harassing, and biting them but I was the victim.
"I was attacked and bitten by a dog and made out to be the aggressor."
She said she had been left with "no income" and that her career had been ruined "regardless of the outcome".