'Life doesn't just have to be about golf': Jeremy Hunt's message to over-50s as he tries to coax them back to work
28 January 2023, 00:08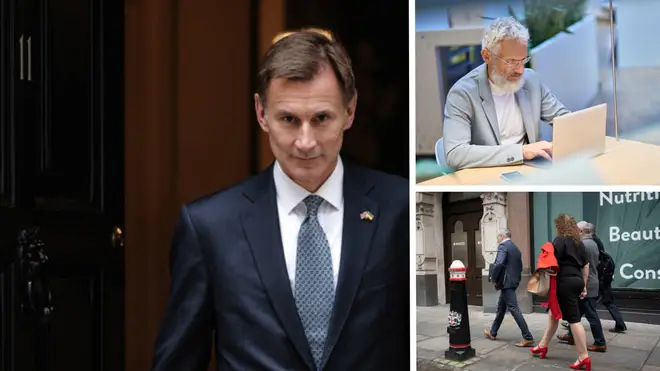 Jeremy Hunt has told older people who have retired that their country needs them, as he tries to encourage them back into the workforce.
The Chancellor said that life "doesn't just have to be about going to the golf course" for people in their 50s and above, as statistics showing that over 300,000 more people in that age bracket are out of work than before the pandemic.
It comes as Mr Hunt vowed to get Britain back onto the path of economic prosperity and end the sense of "declinism", after more than a year of gloomy economic forecasts.
He told the Times: "Many of those people who decide to retire in their fifties will have a life expectancy well beyond 80.
"That is a very long time in which a rich and happy life could be one in which work plays a very important part."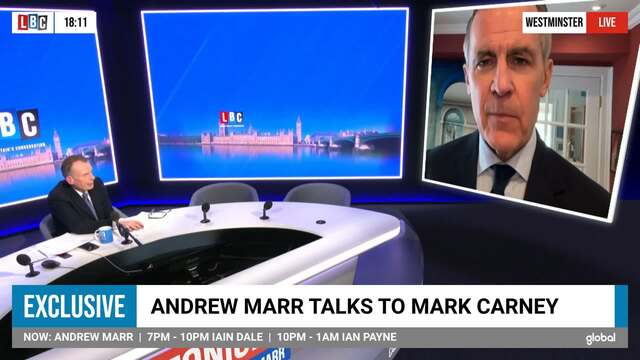 Ex-Bank of England governor Mark Carney tells Andrew Marr about the state of the British economy
Mr Hunt's appeal comes amid reports that the government is considering plans to raise the retirement age to 68 by 2035.
Raising the retirement age to 68 would add millions into the UK economy, according to Treasury analysis.
The current retirement age is 66, but this is set to increase to 67 in 2028. It was due to rise to 68 in 2046, but plans would bring that change forward by 11 years.
Mr Hunt added that when he has the "headroom" as chancellor to bring down taxes, his "priority would be business taxes".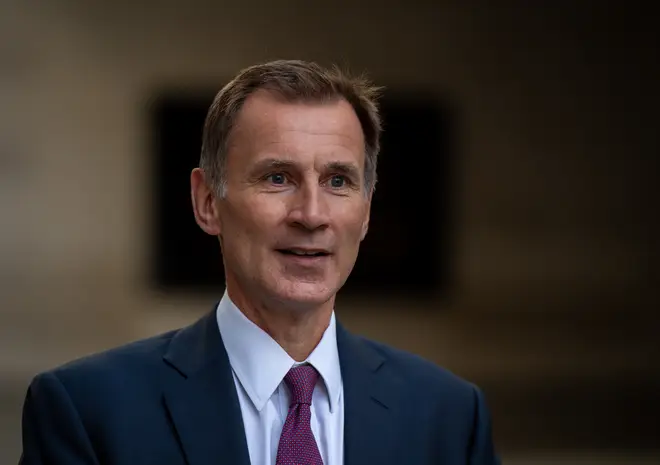 That is "because I want people to know that we've got a plan for the long-term prosperity of this country," he added.
Mr Hunt admitted that cutting business tax over income tax would not be "eye-catching" for voters, but said it was for the long-term prosperity of the British economy.
He also told teachers, due to become the latest public sector workers to go on strike on Wednesday, to reconsider their industrial action.
"It's not helping anyone to harm our children's education," he said. "Education is one of the most important things we can do if we want to improve our skills, improve our productivity, improve people's real wages in future."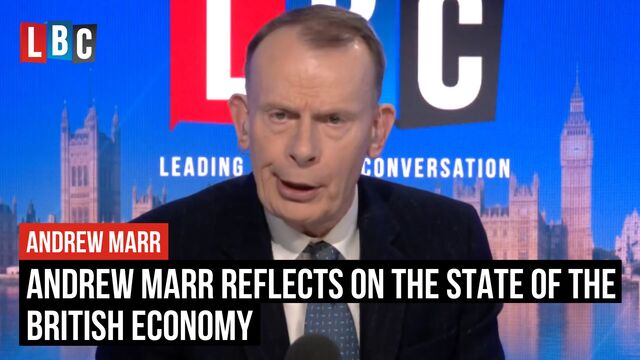 Andrew Marr reflects on the state of the British economy
He went on: "If we're going to solve the industrial tensions the only long-term way is to bring down inflation so that people don't get angry about increases in the cost of living."
Mr Hunt said that inflation was still too high, adding: "I think we have to recognise that the battle to bring down inflation is far from over."
He said: "When we say we're sticking to that path it's not because of delight at the accountancy benefits or the lower inflation rate.
"It's because it means ordinary people will have more money in their pockets at the end of the month."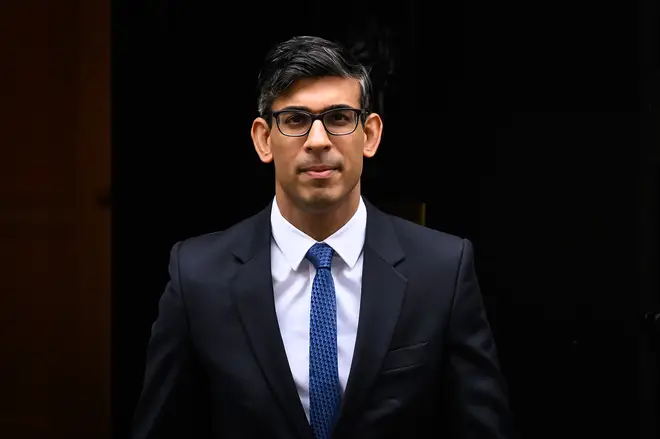 It comes as the Chancellor set out his plan for economic growth in a speech at Bloomberg's European headquarters in London where he pledged to make the UK "the world's next Silicon Valley", and claimed the UK will "play a leading role in Europe and across the world".
Mr Hunt said: "Our plan for this year remains to halve inflation, grow the economy and get debt falling. But all three are essential building blocks for much bigger ambitions for the years beyond.
"World-beating enterprises to make Britain the world's next Silicon Valley. An education system where world-class skills sit alongside world-class degrees.
"Employment opportunities that tap into the potential of every single person so businesses can build the motivated teams they need."And opportunities spread everywhere just as our talent is spread everywhere."
he Conservatives are trailing Labour in the polls by a wide margin, with inflation and the cost of living crisis key factors influencing people's political leanings.
But the elections may still be nearly two years away, and Mr Hunt will say that people should not be pessimistic about the country's prospects.
The Chancellor added: "If anyone is thinking of starting or investing in an innovation or technology-centred business, I want them to do it in the UK.
"I want the world's tech entrepreneurs, life science innovators, and clean energy companies to come to the UK because it offers the best possible place to make their vision happen.
"And if you do, we will put at your service not just British ingenuity - but British universities to fuel your innovation, Britain's financial sector to fund it and a British government that will back you to the hilt."