Coronavirus LIVE: PM warns families to be 'jolly careful' at Christmas
23 November 2020, 09:01 | Updated: 23 November 2020, 20:18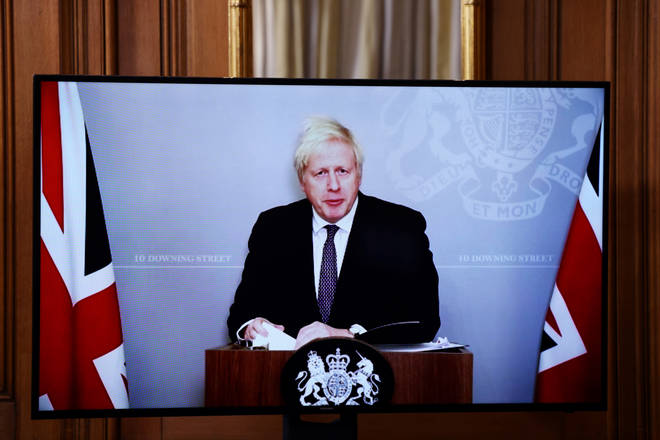 Christmas is the season to be "jolly careful" and families should make a "careful judgement" about gathering, Boris Johnson has warned at a Downing Street press conference.
The Prime Minister said the months ahead "will be hard, they will be cold, they include January and February when the NHS is under its greatest pressure".
But he added that "things will look and feel very different" after Easter, with a vaccine and mass testing.
Earlier, the PM detailed his Covid Winter plan to the House of Commons, setting out his aims for the country post-lockdown.
He confirmed that the national lockdown in England will be replaced by a new version of the tiered system of restrictions, however he did not reveal which tiers will apply to which areas.
The PM also said that non-essential shops, gyms, hairdressers and leisure facilities will reopen.
Collective worship and outdoor sports will also resume.
However, pubs and restaurants will only be allowed to re-open in Tier 1 and Tier 2, with Tier 3 remaining takeaway-only.
For all the latest updates, follow our coronavirus live blog below...
Happening Now