Liverpool star Luis Díaz' dad freed by Colombian guerrillas after 12 days in captivity
9 November 2023, 17:05 | Updated: 9 November 2023, 17:28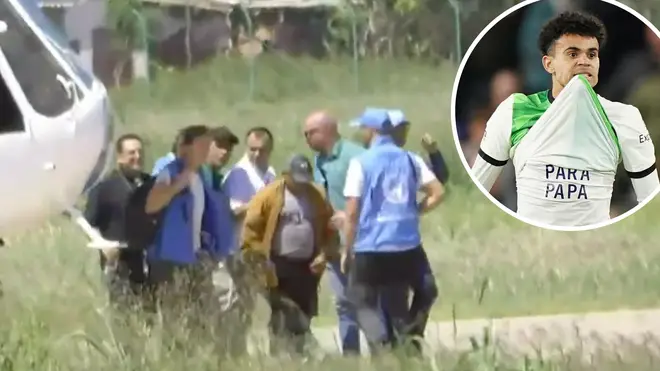 Liverpool player Luis Diaz's father has been freed 12 days after being held captive by left-wing Colombian guerrillas.
Mr Díaz travelled by military helicopter to Valledupar where he underwent a medical examination.
Local media says he was in good health and showed no sign of mistreatment.
Diaz Snr had been kidnapped on Saturday 28 October when he was driving his car with his wife Cilenis Marulanda at a petrol station in Barrancas, the northern province of La Guajira.
The kidnappers abandoned the footballer's mother, who was returned the morning after.
Their son, Luis Diaz was informed on the same evening.
To commemorate Mr Díaz's return, it is reported that family members were driving through the streets in a tearful celebration, according to El Tiempo newspaper.
Read more: Liverpool star Luis Diaz breaks silence over father's kidnapping as he calls for protesters to demand his release
Read more: Police search forest for kidnapped father of Liverpool star Luis Diaz - as they offer £39k reward for information
However, a government delegation, which is currently in peace talks with the rebel group, said that it had been "official knowledge" that the kidnapping was carried out by "a unit belonging to the ELN."
The National Liberation Army (ELN) is Columbia's main remaining active guerrilla group, which started in 1964 and has around 2,500 members.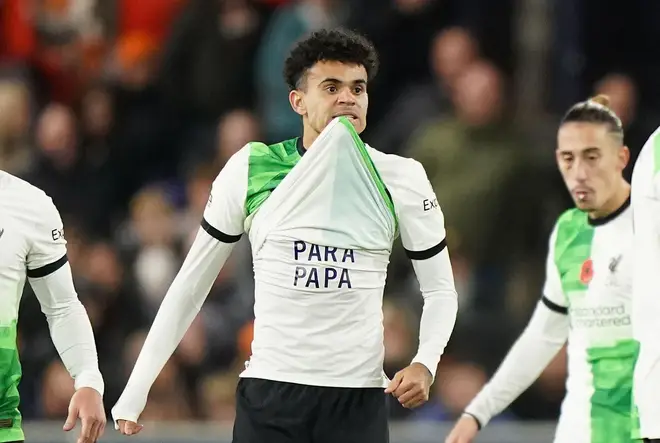 The Colombian Football Federation has released a statement following the news: "The Colombian Football Federation thanks the National Government, the Military Forces and the National Police, as well as all the institutions and officials that made the release of Luís Manuel Díaz, father of our player Luís Diaz, possible."
Luis Diaz scored Liverpool's last equaliser in last Sunday's 1-1 draw at Luton.
After scoring, the football star raised his shirt to show the message "Freedom for Papa".