EXCLUSIVE: Congestion Charge To Be Extended To Evenings & Weekends
4 April 2017, 08:29 | Updated: 4 April 2017, 10:47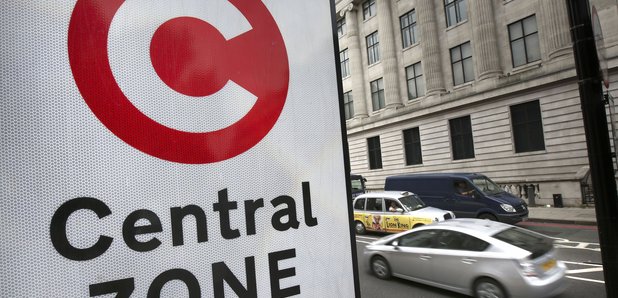 Transport for London plans to extend the congestion charge into the evenings and at weekends.
Car drivers currently pay £11.50-a-day to drive into London between 7am and 6pm.
TfL now wants to extend that charge over the rush hour hump to as late as 11pm, as well as penalising motorists driving into London on Saturdays. Only Sunday would be congestion charge free.
This is a plan from Transport for London, but has not received sign-off from Sadiq Khan, who told LBC he currently has no plans to extend the Congestion Charge.
The feeling within TfL is that the congestion charge no longer does the job. Traffic is back up to the levels of 2003, when the charge was first introduced at £5 a day.
LBC's Political Editor Theo Usherwood reports: "The feeling is that the congestion charge incentivises people who might drive into the zone, but think while they have paid their £11.50, they might as well run a few errands."
In the House of Lords, Tory peer Lord Cormack blamed increased congestion on cycle super highways.

LBC's Political Editor Theo Usherwood adds: "Interestingly, TfL has backed away from hitting minicabs with the congestion charge.
"They're currently exempt. The black taxi trade had hoped they would lose that privilege to level the playing field with Uber. TfL has ducked it after complaints from small minicab firms that say it would unfairly hit their trade.
"Instead they are going to look at a way of hitting the likes of Uber with some sort of charge while still exempting small local minicab firms."
A Mayoral spokesperson told LBC: "There are no plans to extend the congestion charge to the evening or night-time.
"Tackling congestion is important to the Mayor because congestion increases air pollution and damages London's economy. We are looking at a wide range of options for how we can improve London's road network."