London Tube Station Renamed "Gareth Southgate" After England Manager
16 July 2018, 10:06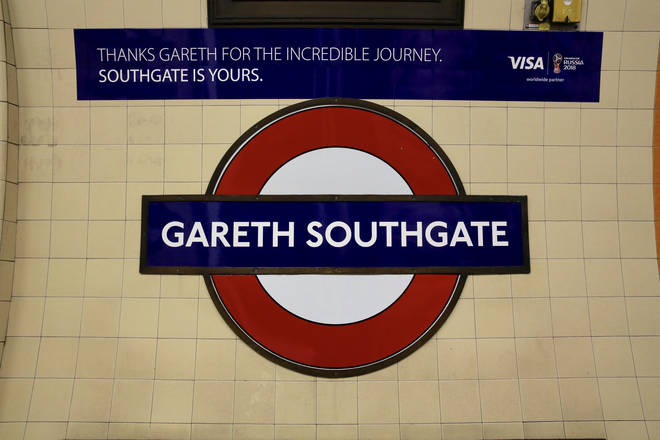 A London Underground station has been renamed as Gareth Southgate after the England's football manager.
Southgate station was renamed on Monday morning, and will retain its new name for two days.
England finished fourth in the World Cup, the teams best result since 1990.
A spokesperson for Transport for London said: "We're delighted to be able to show our appreciation to Gareth and the team by renaming the station in his honour."