11-Year-Old Girl Sexually Assaulted On London Bus
18 October 2016, 07:08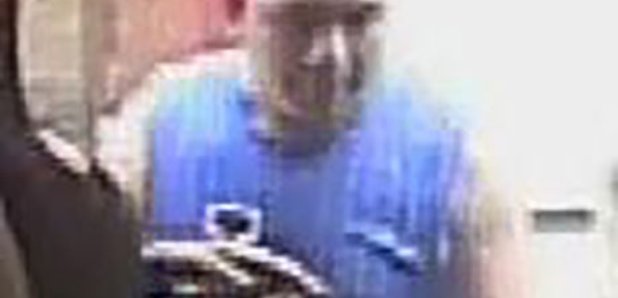 Police are hunting a man after an 11-year-old girl was sexually assaulted on a bus in Camberwell Green.
Officers have released a photo of a man they want to speak to about the incident on Wednesday 31st July at 1.15pm.
The girl got onto a Route 25 bus in Walworth Road and sat at the back of the top deck. Shortly afterwards, a man sat next to her.
She got up at her stop and passed by the man, when he sexually assaulted her.
But as she went into the Butterfly Walk shopping centre, she noticed he had followed her.
After buying some items at Superdrug, she noticed the suspect was waiting at a bus stop and walked in the opposite direction.

The man is described as aged between 35 and 45 years, approximately 5ft 8in tall, and of medium build.

Anyone with information, or who recognises the man in the image, is asked to contact PC Andrew Barrenger from the Roads and Transport Policing Command on 07826 536183 or via 101. To remain anonymous call Crimestoppers on 0800 555 111.