Daredevil Films Himself "Surfing" On Top Of Double Decker
7 October 2016, 12:45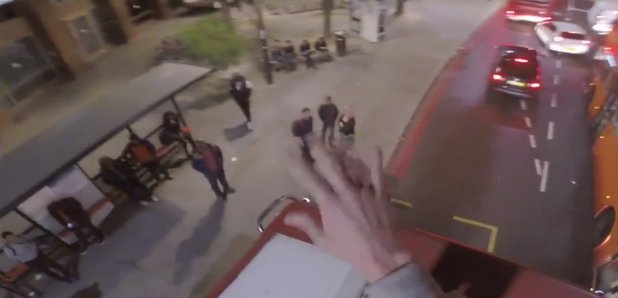 A daredevil who "surfed" on top of a London double decker bus has come under heavy fire after posting a video of the stunt online.
Incredibly, the act was a tribute to a New York "surfer" who died while trying to ride the top of a train in the US earlier this week. Ignoring the risk, the British man - known by the moniker DylingLlama online - climbed onto the top of a bus as it went around Elephant and Castle.
Posting the video, he wrote: "Technically, this isn't "illegal" cause it's only a civil matter here in the UK :)."
At the start of the video he can be seen climbing onto the top of the vehicle from a tree. At one point when the bus pulls up a stop, he even waves at some people waiting.