Wrecked Shack In Peckham Sells For Almost £1m
3 November 2015, 16:34 | Updated: 11 August 2016, 11:10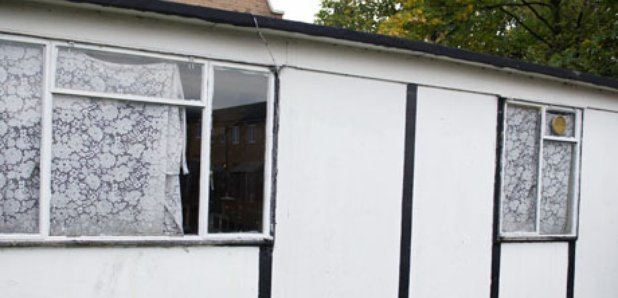 A run-down "bungalow" in Peckham has sold for more than £900,000 after a frantic bidding war - even though it has to be demolished.
(Picture: SWNS)
Sold without any planning permission, the property had a guide price of £590,000 but the bidding grew so intense that it ended up selling for closer to a million pounds.
Amazingly, the average house price in Peckham in 2005 was around £300,000.
Savills sold the shack on behalf of Southwark Council, with the new owner expected to submit plans for redevelopment in the near future.
Chris Coleman-Smith of Savills said "There was quite a lot of interest in it and bidding started at £600,000, so people weren't messing around."