Anti-Fracking Protesters Superglue Themselves To Government Building
12 November 2018, 15:50 | Updated: 12 November 2018, 18:31
Eight people have been arrested after anti-fracking protesters glued themselves to the entrance of the government's Energy Department in Westminster.
Activists also blocked Victoria Street on Monday afternoon by lying down across the road which has now been closed off by police.
"Frack off" graffiti has been sprayed onto the building's walls.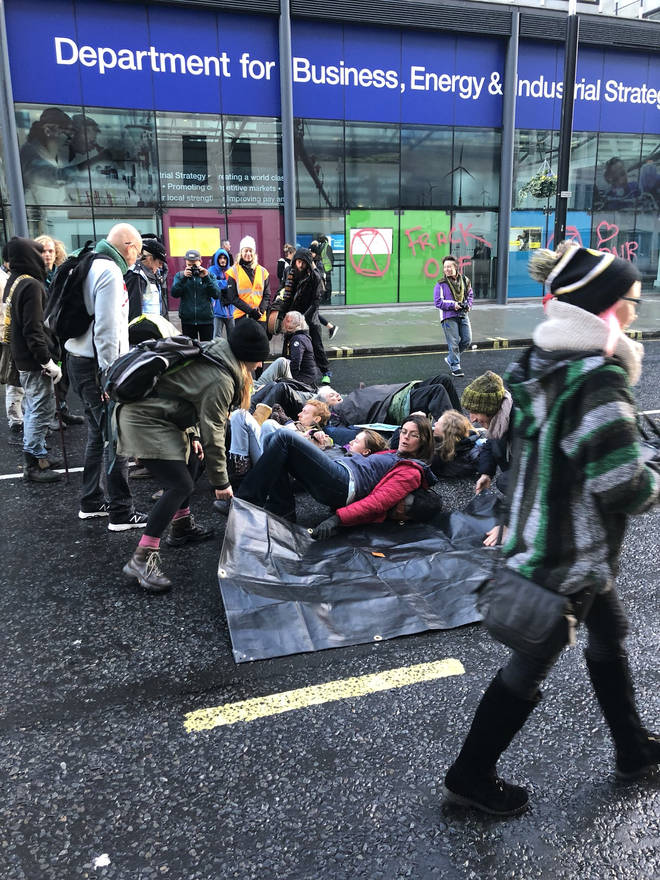 Scotland Yard says it was called to the area at just after 11am this morning.
One protester told LBC reporter Matthew Thompson: "I want to get arrested - I'm here to get arrested".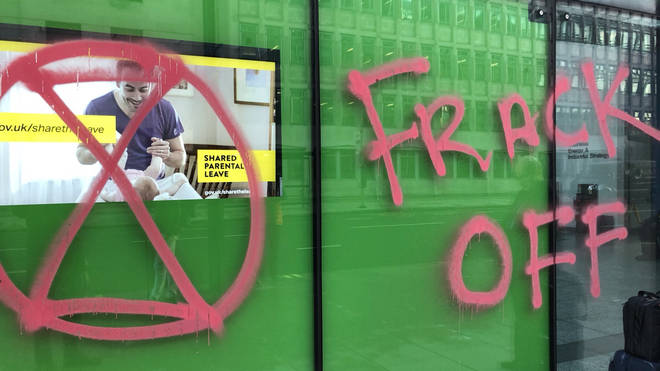 In total 60 demonstrators are believed to have been involved, organised by activist group Extinction Rebellion.
A number of the protesters hailed from near Cuadrilla's shale gas fracking site at Preston New Road in Lancashire, which they claimed was environmentally damaging.
"Everywhere where it's been done there's been earthquakes, air pollution, water pollution, and once you contaminate the water that's it," said local Lancashire resident Liz Beck.