Big Ben To Fall Silent For FOUR Years Next Week
14 August 2017, 10:07 | Updated: 22 August 2017, 09:55
London's most famous noise will vanish for four years next week as Big Ben stops bonging.
Major conservation work is being carried out in the Elizabeth Tower and the bell will be silenced to protect the workers.
The final bongs will be on Monday August 21 and are set to begin again regularly in 2021, although they will still ring out for important national events such as New Year's Eve and Remembrance Sunday.
It will be the longest period Big Ben has been silenced in its 157-year history.
The Great Bell was last stopped for maintenance in 2007 and was also halted for two years in 1983 for refurbishment.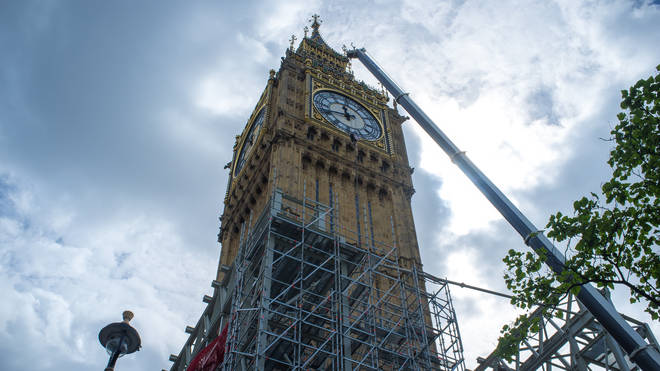 Steve Jaggs, keeper of the Great Clock, said: "Big Ben falling silent is a significant milestone in this crucial conservation project. As keeper of the Great Clock, I have the great honour of ensuring this beautiful piece of Victorian engineering is in top condition on a daily basis.
"This essential programme of works will safeguard the clock on a long term basis, as well as protecting and preserving its home - the Elizabeth Tower. Members of the public are welcome to mark this important moment by gathering in Parliament Square to hear Big Ben's final bongs until they return in 2021."
As well as conservation work to the tower, the Great Clock will be dismantled piece by piece and its four dials will be cleaned and repaired.