WATCH: The Moment The Lights Went Out At Piccadilly Circus
16 January 2017, 09:26 | Updated: 16 January 2017, 09:34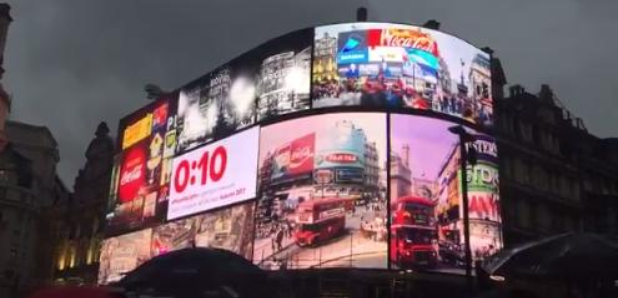 The world famous advertising boards at Piccadilly Circus in London have been swtiched off this morning.
They're going to be off until the Autumn, the longest period they will remain dark since World War II.
The work is being carried out in order to replace the six separate screens with one large curve.
Ros Morgan, chief executive of the Heart of London business alliance, said the new screen would "bring visitors an enhanced entertainment experience".
About 100 million people are estimated to pass through Piccadilly Circus each year.