Twitter Outrage Over Mulsim Woman Walking Past Injured Person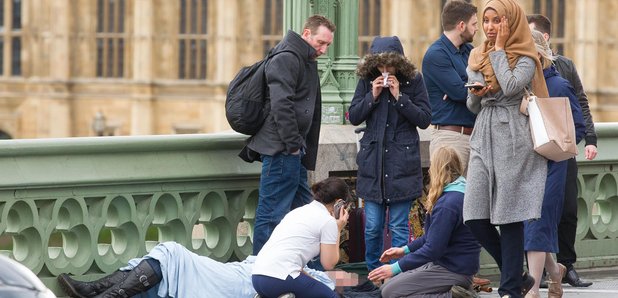 People are arguing whether the woman walking across Westminster bridge after Wednesday's attack was insensitive or in shock.
The picture taken by freelance photographer Jamie Lorriman caused controversy when some people on social media said the woman was uncaring for walking past an injured woman and a 'monster' for being on her phone.
Others highlighted different pictures that showed white men and women walking past and asked why this didn't cause them the same anger.
Mr Lorriman told ABC that he didn't think the woman was insensitive.
"In the other picture in the sequence she looks truly distraught - personally I think she looks distressed in both pictures.
"To assume she was ignoring someone is impossible to know, the look on the woman's face, she's horrified, she's in the middle of a traumatic situation."