Woman Rescued From Thames After Jumping Off Westminster Bridge During Attack
22 March 2017, 17:56 | Updated: 22 March 2017, 18:06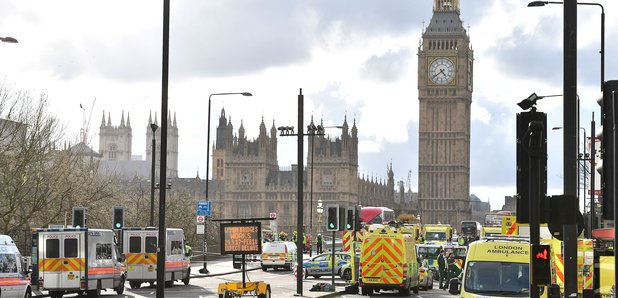 A woman has been rescued from the River Thames after apparently jumping into the Thames as the attacker drove across Westminster Bridge.
Four people have died, including the attacker, and 10 injured during attacks outside the Houses of Parliament that police are treating as a terror incident.
The woman was rescued from the river and is being given medical treatment.
It is believed she either jumped off the bridge as the attacker drove across Westminster Bridge, or she was forced off as she avoided the car.
A spokesman for the Port of London Authority, which looks after safety on the River Thames, said: "A female member of the public was recovered from the water near Westminster Bridge.
"She is alive but undergoing urgent medical treatment on a nearby pier.
"We believe she fell from the bridge."
Police boats are patrolling between Westminster Bridge and Lambeth Bridge, sealing the River Thames outside the Palace of Westminster.