Charlie Gard's Parents Storm Out Of Court After Row During Hearing
13 July 2017, 13:44 | Updated: 13 July 2017, 14:05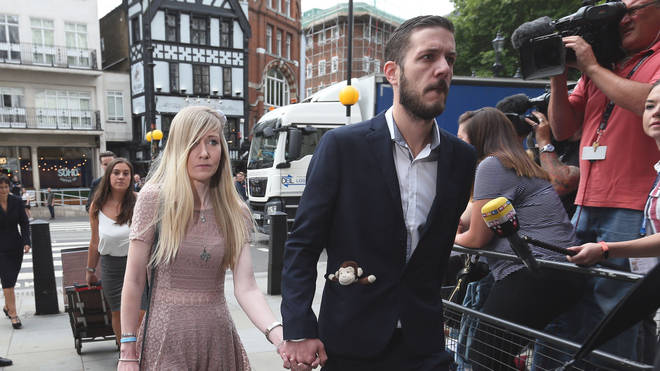 Charlie Gard's parents have stormed out of a High Court hearing about the future of their terminally ill son.
Chris Gard and Connie Yates left court furiously after disagreeing with the judge who has been considering whether they can take the 11-month-old abroad for experimental treatment.
Specialists at Great Ormond Street Hospital, where Charlie is being cared for, say the therapy trial in the US would not help.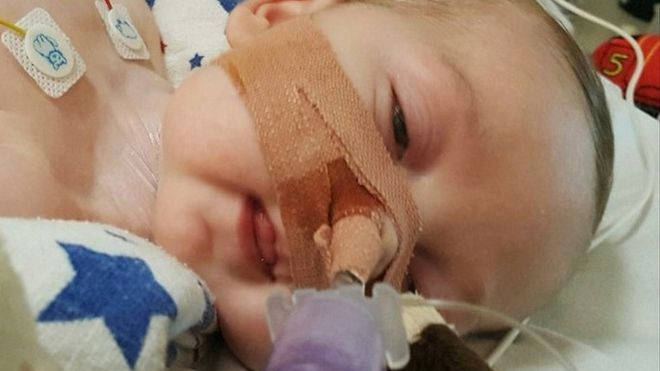 They say life-support treatment should be stopped, but his parents have endured a lengthy legal battle to keep him alive.
The couple walked out of court two hours into the hearing as previous comments made by themselves on Charlie's quality of life was raised by a judge.
Banging his first on the desk, Charlie's father stood up and said: "I thought this was supposed to be independent".
There's also a discrepancy over the size of the baby's head.
Doctors claim Charlie's skull hasn't grown in three months, suggesting a lack of brain function.
However, his parents' lawyers disagreed with the hospital's measurements.
The judge has now ordered for an independent official to measure Charlie's head.
He told the court it was "absurd" that the cause was being "infected by the inability to measure a child's skull".
Charlie has a rare genetic condition called mitochondrial DNA depletion syndrome.
Both parents later returned to court for the afternoon's session, where a doctor from New York will provide evidence via video link.