Four Ways Donald Trump's London Embassy Tweet Is Simply Not True
12 January 2018, 08:19 | Updated: 12 January 2018, 14:54
Donald Trump has cancelled his trip to London, claiming that he has decided not to open the new US Embassy because it was a "bad deal".
But here's four reasons that simply isn't true.
Reason I canceled my trip to London is that I am not a big fan of the Obama Administration having sold perhaps the best located and finest embassy in London for "peanuts," only to build a new one in an off location for 1.2 billion dollars. Bad deal. Wanted me to cut ribbon-NO!

— Donald J. Trump (@realDonaldTrump) January 12, 2018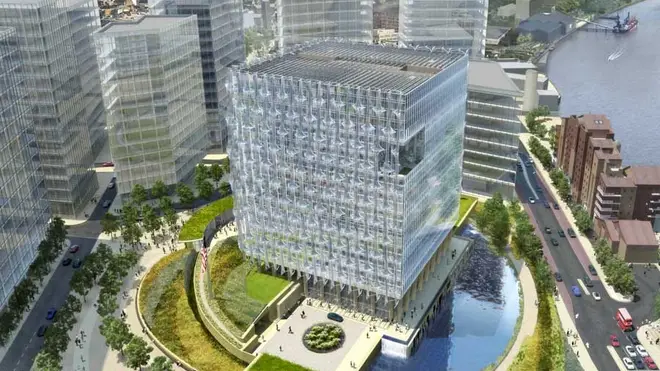 1. The deal was actually done by George W. Bush
The move was agreed back in 2008, two years before Barack Obama became President. It was George W. Bush's administration that decided to move the embassy to Battersea.
2. The old US Embassy wasn't actually owned by the US
The US couldn't sell the US Embassy because they didn't actually own it. As Ned Donovan reveals:
Ned reveals they tried to buy the freehold for the site, but the Westminsters refused to sell.
3. Staying in Grosvenor Square was impossible
The US looked at plans to renovate "the best located and finest embassy in London" in Mayfair, but they found that retrofitting the old embassy with the requisite security was not possible.
4. Nothing has changed since he agreed to come
The President had previously agreed to come to cut the ribbon on the new embassy. The "bad deal" was the same when he agreed to come as it is now when he has cancelled his trip.