Air China: Avoid Ethnic Minority London Areas
7 September 2016, 17:24 | Updated: 8 September 2016, 07:27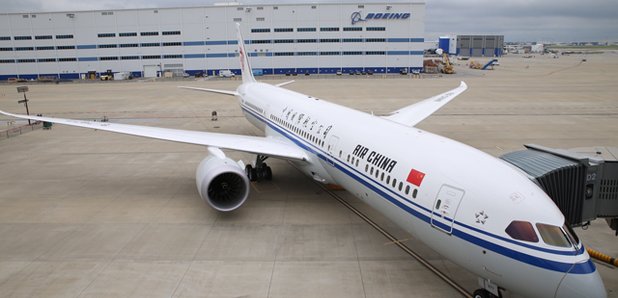 A Chinese Airline has provoked a furious backlash after advising passengers to avoid areas of London populated by 'Indians, Pakistanis and black people.'
The comments emerged in an Air China inflight magazine that has been shared on social media. 'London is generally a safe place to travel, however precautions are needed when entering areas mainly populated by Indians, Pakistanis and black people.' the magazine said.

``We advise tourists not to go out alone at night, and females always to be accompanied by another person when travelling.''

Virendra Sharma, Labour MP for Ealing Southall, has written to the Chinese ambassador to the UK demanding an apology for what he described as blatant racism.

He told PA: "I am shocked and appalled that even today some people would see it as acceptable to write such blatantly untrue and racist statements."

"I have raised this issue with the Chinese ambassador, and requested that he ensures an apology is swiftly forthcoming from Air China, and the magazine is removed from circulation immediately."

"I have invited representatives of Air China to visit my constituency of Ealing Southall to see that a very multi-cultural area is safe, and would be of great value for those visiting London to see.

"I will await their response, and if an appropriate one is not forthcoming I shall feel forced to question whether Air China is a fit company to operate in the UK."

Air China were unavailable for comment at the time of publishing.