Bloodied Man Staggers Into Dalston Shop After Stabbing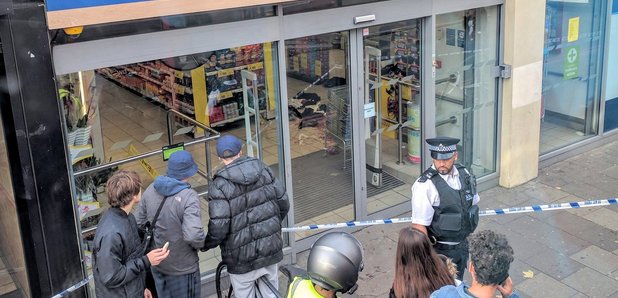 Police were called when the man walked into the Tesco on Kingsland Road, Dalston this morning.
The victim, said to be black and in his late teens, staggered into the Tesco on Kingsland Road just before 10:45am this morning, bleeding heavily.
Police and London ambulance attended the scene and took the man to hospital. Police say at this early stage his injuries "are considered critical."
The street remained cordoned off several hours after the attack in the area which has seen four stabbings in nine days.
His next of kin have been informed. No arrests have been made.
If you have any information you can call Hackney CID on 101. Alternatively you can call Crimestoppers on 0800 555 111.
(Picture: Twitter / @imhobson)