Passenger's Drill Causes Fire, Panic On London Overground Train
8 February 2017, 10:55 | Updated: 8 February 2017, 11:51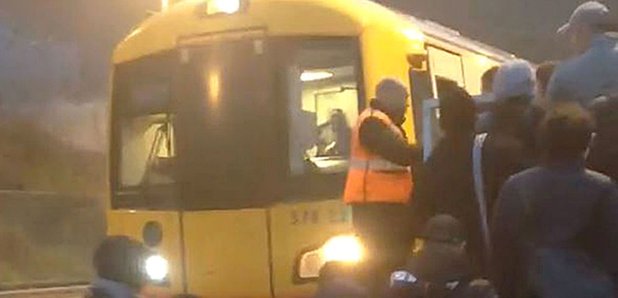 Four passengers were taken to hospital after a "stampede" of passengers on a London Overground train at Dalston Kingsland where a small fire broke out.
The train was at Dalston Kingsland when the small fire broke out at around 7.10am. Firefighters rushed to the scene, with witnesses reporting "pandemonium" as the passengers rushed off the train.
Firefighters extinguish workman's drill which overheated on a train at #Dalston Kingsland https://t.co/GtTVAZ3xhA © @hackneygazette pic.twitter.com/xPQfc5de9j

— London Fire Brigade (@LondonFire) February 8, 2017
Highest praise to @metpoliceuk & @LondonFire this morning for rapid response to incident at Dalston Kingsland. Sheer terror & panic onboard

— Aaron Webb (@A_Webb_7) February 8, 2017
However others have said some perspective should be shown about just how serious the incident was:
Absolute garbage being tweeted about Dalston Kingsland. Minor incident. People panicked. Scary for sure if on train, but perspective needed.

— no1whisky (@no1whisky) February 8, 2017
London Fire Brigade say their officers extinguished the battery and placed the drill in a bucket of sand in order to bring the fire under control.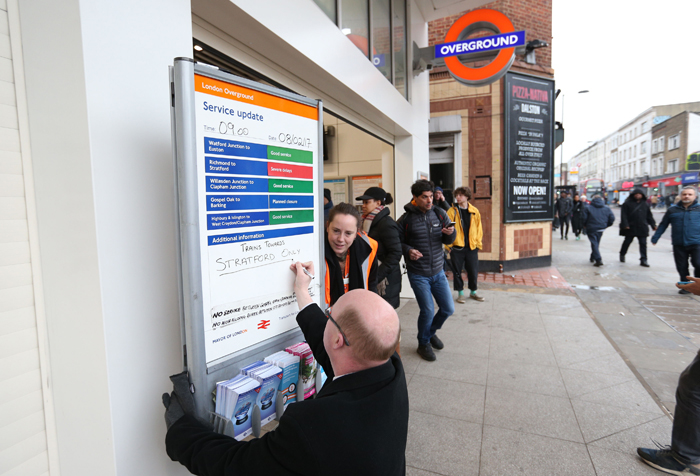 The station was evacuated while they dealt with the situation and several people who were hurt - including three brought to hospital.
Dalston Kingsland overground now reopened after incident this morning

— Hackney Council (@hackneycouncil) February 8, 2017