'Good Samaritan' Assaulted After Tyring To Help Woman In Hoxton
13 December 2016, 13:23 | Updated: 13 December 2016, 13:26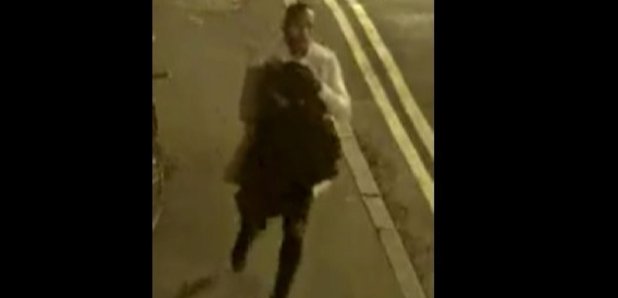 The man suffered head injuries after he tried to intervene in an argument and police are now appealing for information from the public.
The incident happened on Saturday, 5 October at around 1:15am. The victim, a 44-year-old man, had just left a bar in Hoxton Square when he noticed a man and a woman arguing about whether she should go home with him.
When the man became physically aggressive towards the woman the victim decided he needed to intervene.
As he became involved in the situation the victim was punched by the man acting aggressively and fell backwards, hitting his head on the floor. The suspect then walked off down Hoxton Street towards Old Street.
London Ambulance were called to the scene and treated the victim for cuts to his chin and the back of his head.
Police have now released a CCTV image of a man they want to speak to in connection with this incident. He is described as black, in his early 30s, around 5ft 10ins tall and with a medium muscular build. He was wearing a beige jacket and black jeans at the time and carrying a black bag. The woman he was arguing with was white with long, dark hair and wearing a black and white top.
Detective Constable Vicki Henderson, from Hackney CID, said: "This is a brutal attack on a man coming to the rescue of a woman after a night out.
"We are keen to identify the man shown in the CCTV footage so we can speak to him about the incident. We would also urge anyone who witnessed the assault to contact us."
If you have any information about this incident you can call the police on 101 or call Crimestoppers anonymously on 0800 555 111.