Prisoner Caught On CCTV Escaping Homerton Hospital In His Socks
26 July 2017, 13:29 | Updated: 26 July 2017, 13:50
This is the moment a prisoner escaped hospital in his socks while being chased by a medic and a police officer who was supposed to be guarding him.
CCTV captured Kevin Brooker run out of the doors at Homerton Hospital A&E department yesterday evening.
He was pursued, but despite search efforts overnight, police have been unable to trace him.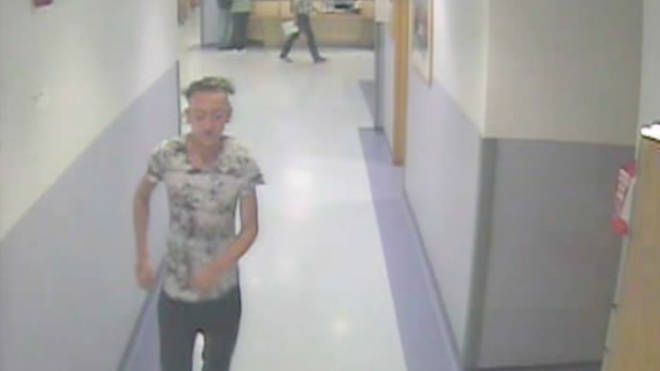 The 32-year-old was originally arrested earlier on Tuesday for failing to appear at court to answer charges of possession with intent to supply Class A drugs.
However, as he arrived at the police station, he told officers he had consumed a quantity of Class A drugs - so was immediately taken to hospital for treatment.
Escapee Brooker is described as a white man of slim build.
Officers say he has several distinctive tattoos including one on his neck with the name "Baylie" and the names "Terri" and "Honey" on his arms.
At the time of his disappearance he was wearing a grey T-Shirt and blue tracksuit trousers. He was not wearing any footwear, only black socks.
He has links to Hackney, Essex, Dagenham and several locations in east London.
Anyone who may have seen Kevin Brooker should dial 999 and ask for police and ambulance urgently.