Stoke Newington Swamped By Burst Watermain
11 December 2016, 17:58 | Updated: 11 December 2016, 18:02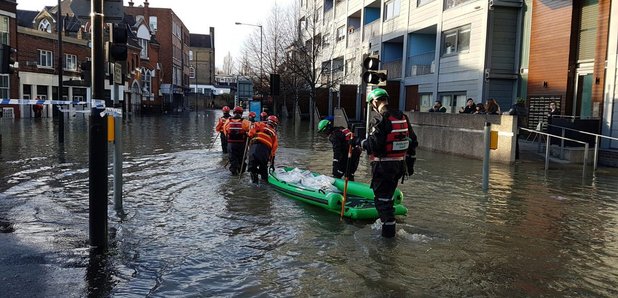 Stoke Newington was left submerged in water after a burst watermain swamped the North London neighbourhood.
The Fire Bridge said the flood began just before midday and meant some resident had to be rescued from their homes.
A rest centre for those affected by the flood was set up in Stoke Newington Town Hall.
Station Manager Nicol McCallum who was at the scene said: "Crews used specialist inflatable boats to evacuate the most vulnerable residents and help others recover valuables. Firefighters laid down sandbags to try and minimise the water damage."
The Fire Brigade tweeted that the flood waters were subsiding but that the cleanup operation would take some time.