Driver In Shocking Hit & Run On Family
30 October 2016, 13:24 | Updated: 30 October 2016, 13:33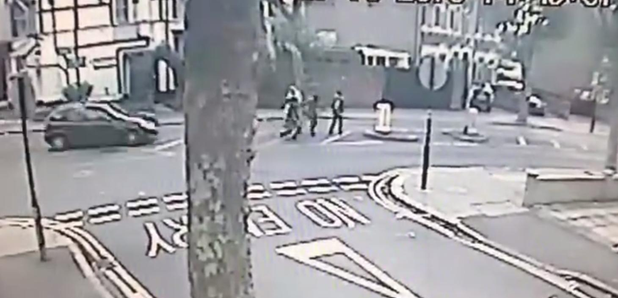 Footage has emerged of a shocking hit and run on a family in East London, who appear to be helping an elderly relative cross the road.
Warning: extremely distressing footage.
The footage released by the Newham People's Alliance shows the moment a speeding car ploughed into a 50-year-old woman, 12-year-old boy and 11-year-old girl.
The incident took place on Central Park Road in East Ham on Thursday 27th October.
"The vehicle stopped a short distance later before two men got out and fled the scene on foot," the Facebook post said.
"Paramedics rushed the trio to hospital although their injuries have been described as not life-threatening."
Police are appealing for assistance to track down the two suspects. Anyone with information is being urged to call 101.