Suspect Hands Himself In Over Sick Old Man Kicking
28 September 2016, 09:25 | Updated: 28 September 2016, 09:39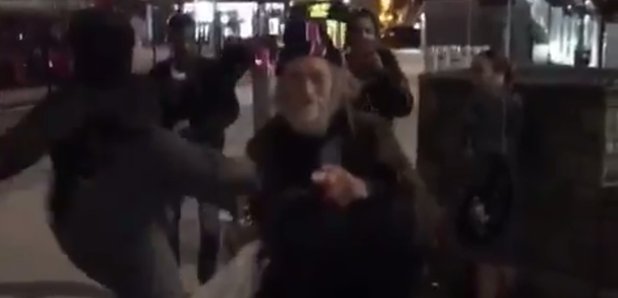 A suspect has handed himself in to a East London police station over a sickening video where an old man was kicked to the floor by a gang of kids.
A video of a young man in a hoodie apparently kicking an elderly man in a disgusting attack in Stratford sparked a police investigation - and outrage on social media.
The video was shared on social media on Wednesday evening but police were initially unsure when it was filmed. They said it appeared to have been shot in Stratford and Newham.
It's believed this is the original Tweet featuring the clip:
youngers these days are becoming so moist pic.twitter.com/ctKxUQXIAz

— 6Paths OfA WolfsPain (@GiovanniiDC) September 21, 2016

But in a major development in the case, a suspect handed himself in to Forest Gate police station and was arrested on Tuesday afternoon. Police say he has been interviewed.

More to follow....