"Road Rage" Row: Man With Axe Vs Man With Knife
31 May 2016, 17:33 | Updated: 11 August 2016, 14:59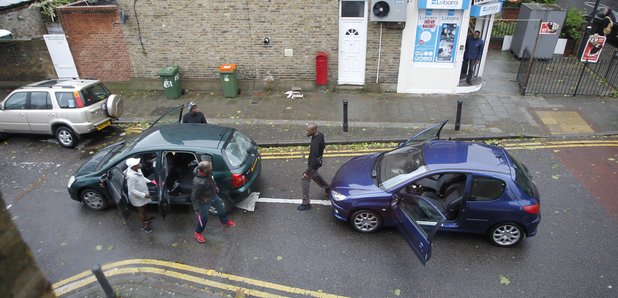 This extraordinary image captures the moment a "road rage dispute" saw a man clutching an axe confront a man armed with a large knife - on a residential street in London.
The zoomed-in section of the photo, below, shows what appears to be an axe in the hand of the blue car's driver.
The man from the car in front didn't back down though, stepping out of his car with a large knife - which apparently boasted a pink blade - and squaring off with the axeman.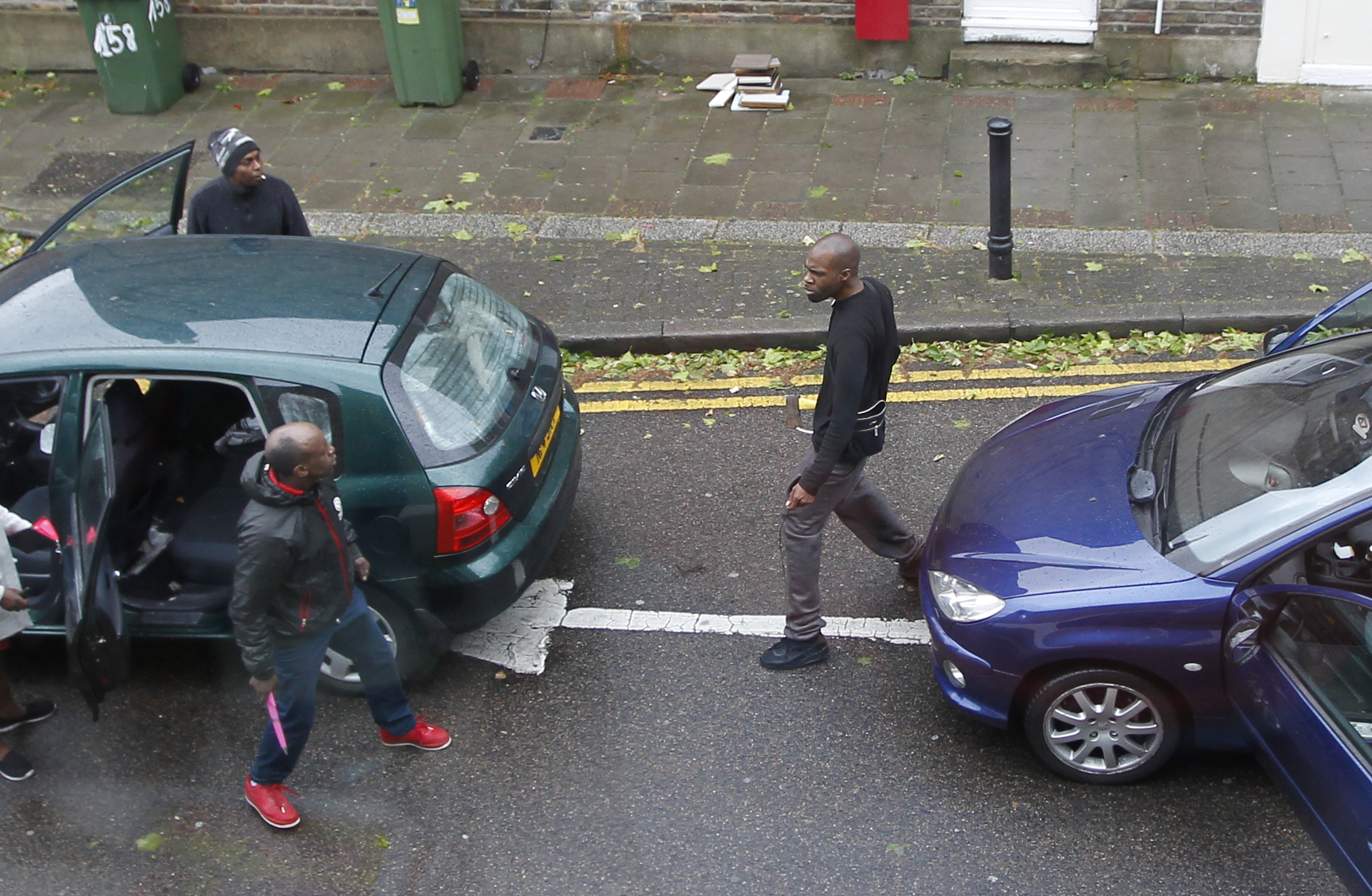 Witnesses reported the pair shouted at each other for several minutes before driving off.
Photographer Mithcell Gunn snapped the shocking pictures and told the Evening Standard that the location on West Road is often the scene of altercations between drivers.
Met Police confirmed they had been called to the site just before 1pm but found "no trace of a disturbance".