Terrifying Moment Husband Is Shot On Doorstep In Front Of Brave Wife
26 July 2017, 16:48 | Updated: 26 July 2017, 20:23
A brave wife has recalled the moment she "stared down the face of a gun" as she took on two robbers who stole her Rolex and shot her husband twice.
Wearing high-vis jackets Nyrome Hinds, 32, and David Sterling, 34, ambushed the victim and his partner as they returned to their home in Leyton on the night of November 23, 2016.
In the dramatic CCTV footage, the victim's wife confronts the men and attempts to protect her 36-year-old husband as the armed thieves try to rob the couple's jewellery.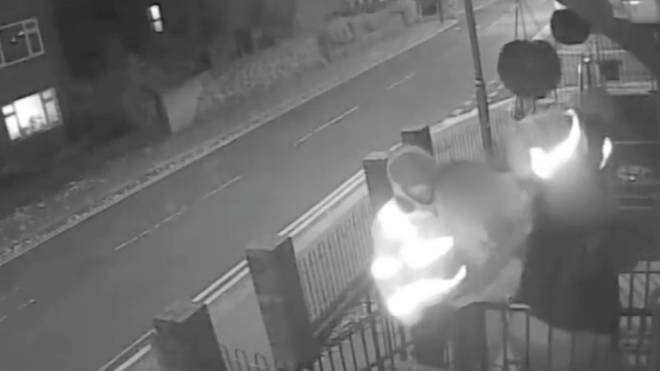 Hinds then fires the gun at the victim as they grabbed his wife's watch and shot him again as he laid on the road.
The pair fled the scene but Sterling, of Clapham, was arrested the same night. Hinds, from Walthamstow, was detained at his home address on December 5.
Both were sentenced at the Old Bailey on Tuesday. Hinds to 32 years behind bars and Sterling to 11-and-a-half-years.
Recalling the terrifying incident, the victim's wife said: "I saw the boy with the gun and my attention was directly on him.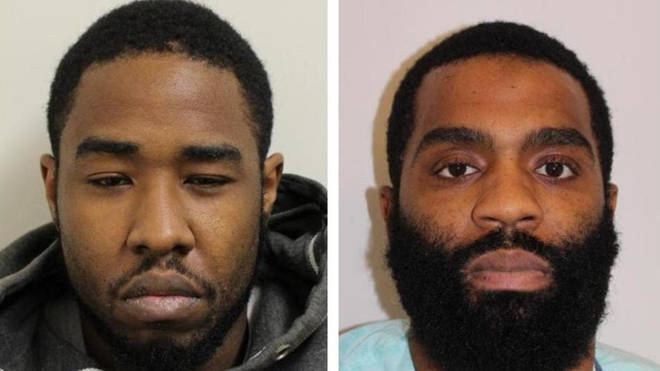 "I tried to create a barrier between the gunmen and my husband, so effectively I was staring down the face of a gun.
"I really felt at that moment in time I either put up a fight or we're both going to be leaving here in body bags.
"The intention was to rob my husband and I of our jewellery.
"He ripped my Rolex watch off my wrist, the next thing I heard was a gunshot and in what was probably seconds to me, felt like a lifetime."
Her husband suffered gunshot wounds to his leg and stomach. He has since been discharged from hospital.
You can watch the ordeal unfold at the top of this page.