Mothers 'Could Take Home Wrong Baby' At UK's Biggest Hospital
15 December 2016, 07:03 | Updated: 15 December 2016, 07:04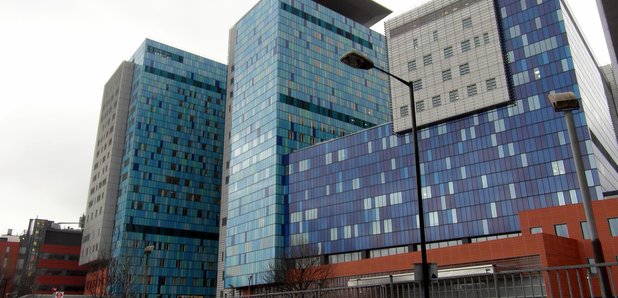 The UK's biggest hospital has been told to urgently increase security in its maternity ward, amid a warning mothers could leave with the wrong baby.
Inspectors found some babies at the Royal London Hospital have no name tags, putting them at risk of going home with the wrong family or even being given the wrong medication.
On The Royal London, Professor Sir Mike Richards, chief inspector of hospitals at the CQC, said: "We were most concerned about the standard of care around maternity and gynaecology services.
"Staffing on maternity wards was sometimes inadequately covered - but most worrying of all was the lack of a safe and secure environment for new born babies.
"At the time of our inspection, we raised this with the Royal London Hospital as a matter for their urgent attention."
A spokeswoman for the Trust said: "We acted immediately to improve the security of babies at The Royal London Hospital.
"It's important to stress that these reports are based on observations from five months ago - since then we have subjected our processes and procedures to forensic scrutiny.
"As a result we've introduced new baby ID tags, we've reviewed our procedure for locking down the hospital and refreshed our policy.
"We have recirculated our policy to all staff and now test it every single month.
"Women should be assured our services are safe and we will review our processes regularly to ensure they remain safe."