Police Hunt Man Who Robbed Same Bookies Three Times In Two Months
19 December 2016, 08:23 | Updated: 19 December 2016, 08:25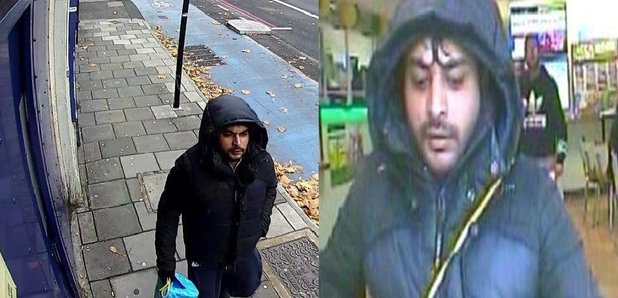 The brazen robber also hit six other betting shops, threatening staff with a suspected firearm.
Detectives from the flying squad have released CCTV images of a man they suspect of carrying out the robberies in east London.
The suspect carried out his first robbery at a Coral betting shop on Barking Road, Plaistow on February 10. Around 7pm he walked into the shop and approached the counter demanding cash and threatening a member of staff with what they believed to be a firearm, The same shop was targeted on November 21 and December 9.
Other targets include a Betfred bookmakers on Mile End road. This shop was first robbed on March 21 just after 12pm when the suspect managed to make off with cash. The same shop was robbed a further three times, on October 27, November 23 and December 15.
Two other shops, a Paddy Power shop on Barking Road and another on Whitechapel Road, have also been hit, on February 28 and December 13. On these occasions the robber left empty handed.
Across the nine venue spree the man stole £1,600.
Detective Constable Tom Boow, the investigating officer from the Met's Flying Squad, said: "We are extremely keen to speak to the man in the CCTV images in connection with these nine robberies.
"Someone must recognise the man and we would urge anyone who does know him to contact the police or Crimestoppers as soon as possible.
"These robberies have been terrifying for the victims, and it is very fortunate that no one has been physically injured."
The suspect is described as an Asian man in 30s with a medium build.
If you have any information related to these incidents you can call police on 101. Alternatively you can call Crimestoppers anonymously on 0800 555 111.