Mayor's Night Time Commissioner "Has Conflict Of Interest" Over Uber Case
7 September 2017, 08:25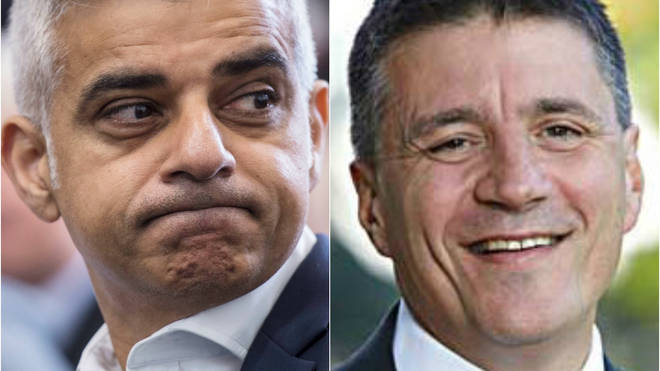 LBC has discovered that Sadiq Khan's Night Time Commissioner is representing three Uber drivers in a court case.
Pre-eminent barrister Philip Kolvin QC was appointed by the Mayor of London last December and advises on the project to make London a 24-hour city, bringing together pubs, nightclubs, the police and transport - including Uber.
But it now appears there could be a conflict of interest in Mr Kolvin's role as Night Time Commissioner because he is representing Uber drivers in court, with those drivers are having their legal costs met by Uber.
Conservative MP and former Transport Minister Theresa Villiers says the London Mayor now needs to review the appointment. She told LBC: "I have concerns about what I've heard bout Philip Kolvin's involvement in defending Uber drivers in court.
"He's got a perfect right to do that, but I do worry that this gives him a conflict of interest regarding his role on the Mayor's Night Time Commission.
"I think the Mayor needs to look at the situation. I'm not sure it's really credible for Mr Kolvin to continue with these cases if he's going to continue with his role as Commissioner."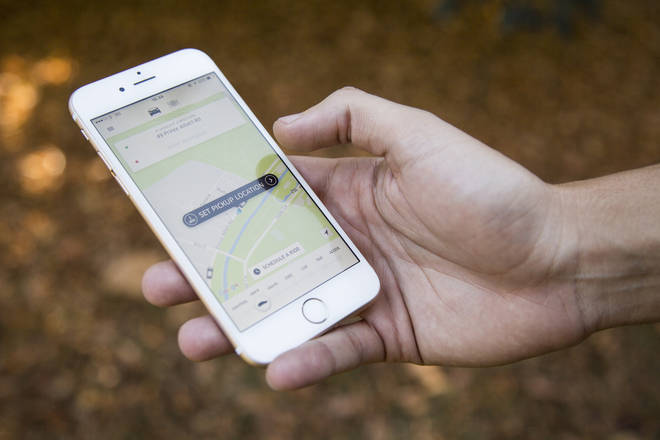 LBC's Political Editor Theo Usherwood explains: "My initial focus was on the Berkshire town of Reading. That's because in March last year, its council refused to grant Uber an operator's licence on the grounds it wouldn't guarantee having an office in the town staffed on a daily basis.
"As a result, Uber launched the Reading Reward Zone - promising the first 150 drivers to cover the town between £15 and £25 per hour. That led in June to council officers catching two men, who pleaded guilty and were fined £500.
"But now another two Uber drivers are being prosecuted by the council. One of the men is due to go to trial in November. Both are represented by Mr Kolvin QC.
"He is described by the Legal 500 as the "standard-bearer" when it comes to licensing, and I've been told by other barristers his fees will run into the thousands of pounds for a day's work. My source at Uber has told me that they're paying their drivers' legal fees in this case.
"To be clear - Nobody is calling into question Mr Kolvin's professionalism as a barrister.
"But the appearance of a conflict of interest centres on his role as chairman of the Night Time Commission."
Keith Prince, the Conservative chairman of the Greater London Authority's Transport Committee told me that because Uber has more cars on the road than any other minicab company, it would inevitably have an interest in the Night Time Commission's work.
He said: "Is this the right position to have where you have someone who will, in his role as Night Time Commissioner, be looking at contracts across London and looking at how the night-time economy works.
"No one can deny that Uber has an interest in how the night-time economy work."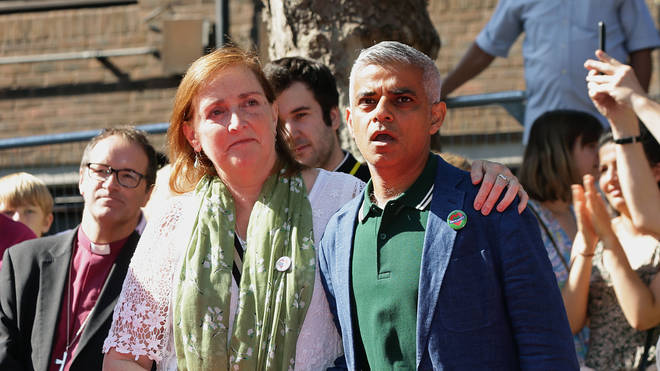 The Mayor's office insists there is no conflict.
A spokesman for Mr Khan told LBC that Mr Kolvin has declared all of his interests with the GLA and provided advance notice about the impending case between the Uber driver and the LTDA. As a result the GLA's monitoring office has also reviewed the issue and concluded there is no conflict.
The spokesman also said the Commission had no decision making powers. In reference to the Bexleyheath hearing, the spokesman added: "Philip stands by his undertaking not to carry out any work for Uber in the capital and that is not breached by acting for this individual.
"There is no conflict of interest in acting for a London citizen in a taxi licensing prosecution and chairing a Commission advising on the future of the night time economy in London."
Uber's licence to operate in London is up for renewal at the end of this month. Transport for London will make the decision on allowing them to continue. If it doesn't, Uber faces a lengthy legal battle to stay in business in the capital.
Uber told LBC: "We would always support drivers who use the app where we can, and it's not unusual for us to help with legal costs - especially if they are being unfairly targeted."