Met Police's Use Of Stop-And-Search Without A Reason Has Soared
16 October 2018, 07:15 | Updated: 16 October 2018, 07:49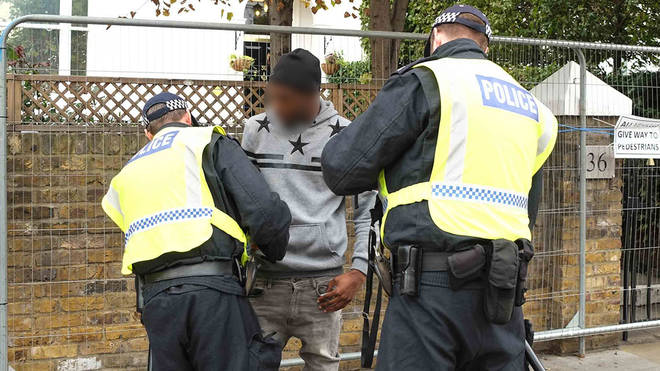 The Met Police's use of powers to stop-and-search without suspicion has rocketed in the last year.
A Section 60 order removes the requirement for officers to have reasonable grounds of suspicion to stop and search a person for a specific time and place.
An order can be imposed in an area where violence has or is about to occur - and has to be authorised by a senior police officer.
LBC can reveal that in 2016, there were 26 authorisations of Section 60 orders by the Met. But last year, that figure more than quadrupled to 112.
During those times in 2016, 315 people were subjected to stop-and-search under Section 60. Last year, it was 1,819.
The Met Police backed their use of the power, saying it is an important tool for them to use to stop violent crime in the capital. The force told LBC: "The number of authorities being granted has increased in response to the increased prevalence of knife crime.
"We strongly believe in the use of this preventative power. Section 60 effectiveness is not only about what illegal items were found but also about whether any incidences or further incidences of violence took place, and how safe the community felt.
"As 'reasonable grounds' are not required for searches under section 60 we would expect arrest and outcome relates to be lower than those exercised under other powers."
Green Party co-leader Sian Berry told Nick Ferrari she was concerned by the sharp rise in use of Section 60 orders. She said: "It is a power that's needed, but we've noticed that more announcements were being made with the order borough-wide - that's absolutely shooting up.
"It should be over a small area over a small time.
"I worry that it's going to be counter-productive. It's going to reduce trust in the police, which is what we really need at the moment."