GRAPHIC IMAGES: Woman Drags Dead Dog Down Street
9 June 2016, 15:46 | Updated: 10 August 2016, 15:23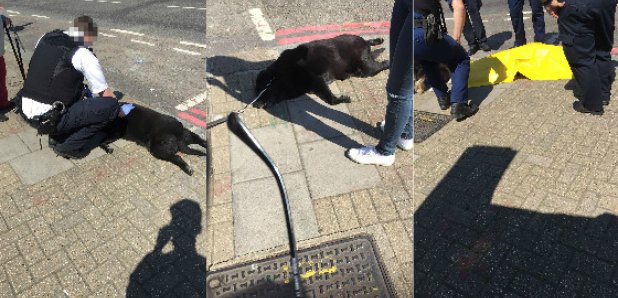 This is the shocking moment a woman appeared to drag her recently deceased dog through the streets of North London.
The incident was suspected to have happened in Mornington Crescent, North London and was posted on social media by furious onlookers.

They claim they tried to stop the woman from dragging the dog by its lead and got into a heated argument with her. The images show the police arriving on the scene and covering it with a sheet.
WARNING: HIGHLY GRAPHIC IMAGES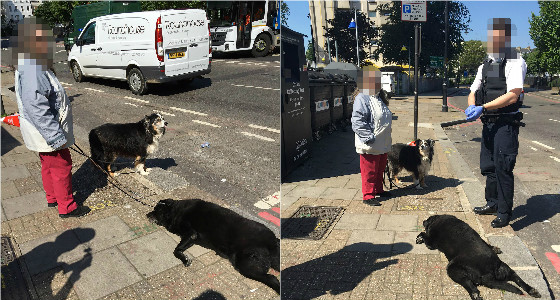 IMAGE: Mercury Press
The shocking images were widely shared on social media and you can take a look at the ouraged post on Facebook below.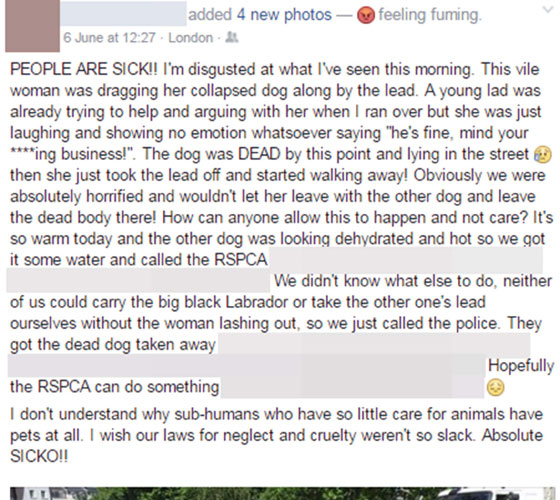 IMAGE: Mercury Press