Help Find Man Who Defrauded Pensioner Out Of £100,000
25 January 2017, 10:55 | Updated: 25 January 2017, 11:15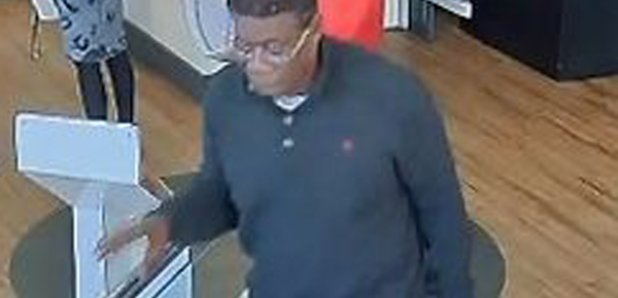 Police in Enfield are trying to track down the heartless man who defrauded an elderly gentleman out of around £100,000 over the course of two years.
The victim was initially targeted in 2014, when his details were fraudulently obtained by someone who proceeded to mislead banks and other financial institutions.
Over the course of the past two years, he's managed to withdraw the huge sum from the man's accounts without him noticing. Most of the banks have been in London but some offences have also taken place in Bradford.
The suspect is described as black, medium to large build, aged in his 50s to early 60s, with thinning black hair and wearing glasses.
DC Laura Penny said: "We are keen to trace the man in the footage. As you can imagine these offences have caused a great deal of distress to an elderly, vulnerable man.
"The offences have taken place over a two year period and we are determined to bring it to an end. I would urge anyone who knows who this man is to come forward."