Man Arrested Over Spurs Fan Assault After FA Cup Semi-Final
10 May 2017, 16:45 | Updated: 10 May 2017, 16:49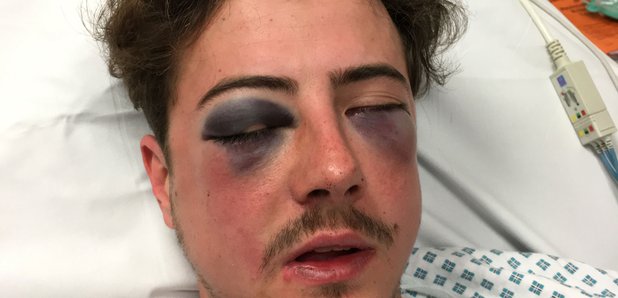 23-year-old Michael Voller suffered appalling injuries after he was attacked by fellow Tottenham fans following the match with Chelsea at Wembley.
A 21-year-old man was arrested on suspicion of grievous bodily harm on Tuesday, May 9. He has been released from police custody while enquiries continue.
Mr Voller was attacked around 7:30pm on Saturday, April 22 outside Moore Spice Indian Restaurant on Engineers Way near Wembley Stadium.
He had been to the match with friends when he was walking past the restaurant and was punched in the face by a fellow Tottenham fan, who possibly mistook him for a Chelsea supporter.
Mr Voller was taken to hospital after the attack where it was found he had a broken cheek-bone, eye-socket and skull, amongst other injuries.
He has since been discharged from hospital but may suffer lasting damage to his eyesight.
Police are still appealing for help from the public with this enquiry.
If you have any information about this incident you can call Brent CID on 020 8733 3737. Alternatively you can call Crimestoppers anonymously on 0800 555 111.