CCTV: Man Rushes To Help Assault Victim, Gets Beaten Up As Well
4 October 2016, 11:50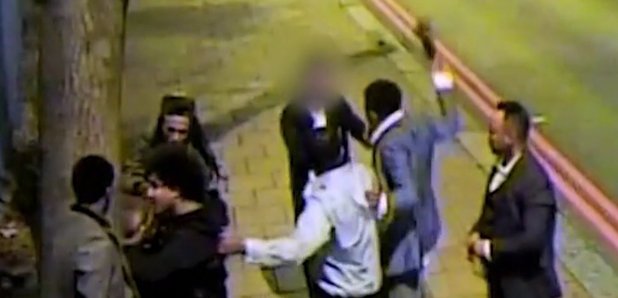 Police have released footage of a violent confrontation that saw one man rush to another's aid as a gang attacked him - only to end up receiving severe injuries himself.
The footage shows a number of men attacking the first victim on Pentonville Road in Islington, a scene which caused the other man to intervene.
But the have-a-go hero was met with an angry response from the gang, who smashed a bottle over his head, forcing him to flee. Police say the injury could have been fatal, leaving the 29-year-old with a deep laceration to his neck.
The incident happened around 11.35pm on Saturday 17th September. Police were called there after members of the public reported the altercation.
They delivered first aid to the victims, who were taken to hospital. The other man suffered a broken front tooth and bruising to the head.
Police want to identify nine men from the CCTV footage and ask anyone with information to contact them on 101.