Watch: Finsbury Park Terror Suspect Held In Headlock By Potential Victims
19 June 2017, 21:12 | Updated: 19 June 2017, 21:13
An exclusive video obtained by LBC appears to show the moment the suspected Finsbury Park attacker is held in a head lock by a crowd of worshippers.
Warning: The clip above contains strong language and scenes some people may find distressing.
A van hit pedestrians outside the north London mosque moments after Ramadan night prayers had concluded in the early hours of Monday morning.
One man died and nine other people were taken to hospital. Police say they're treating the incident as a terror attack, with all victims identified as Muslims.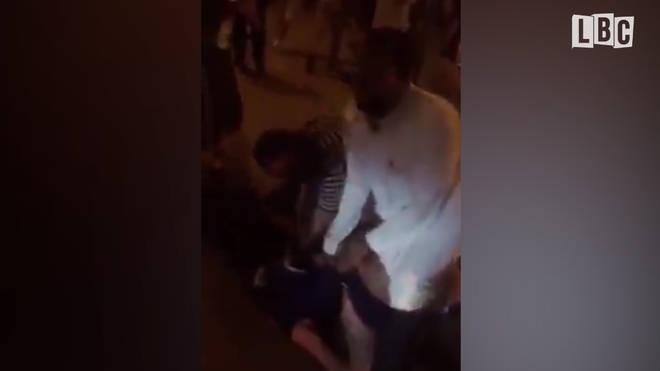 In the dramatic video, the suspect appears to shout "kill me" as members of the community grapple him as they wait for police to arrive.
The chaotic footage also shows a number of people lying on the ground close to a white van, which is believed to have been hired in Wales.
The man suspected of driving the van has been identified as Darren Osborne, a 47-year-old father of four.