Teacher Couple Punched In Face By Pub Thug
28 October 2016, 07:36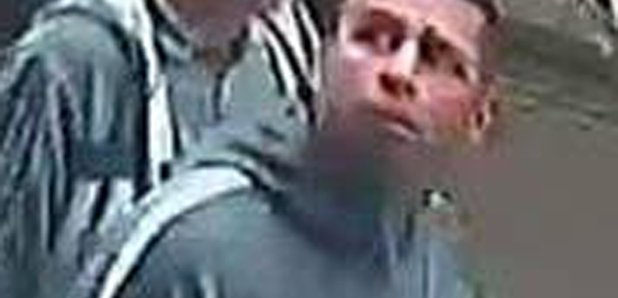 Police are trying to track down this man after a pair of middle-aged teachers were punched in the face in a pub while watching a football match.
An afternoon out to the pub to watch the Manchester derby football match left a teacher needing a titanium plate in his eye socket after an unprovoked attack.
Police have released the CCTV image above in a bid to track down the man who became abusive at the The Millers Pub on Caledonian Road in N1. It happened on the afternoon of Saturday, 10th September 2016 at around 2.30pm.
The couple, both teachers, had come to the pub to enjoy the football when a male nearby became abusive for no reason.
When they went to leave, he launched into a horrifying physical assault - punching both the man and the woman. Both were left suffering from swollen eyes after the attack.
Detective Constable Adrian Safiani said: "This was a horrible assault on what should have been a relaxing afternoon out.
"The injured man now suffers from visual impairment after having a titanium plate fitted to his eye socket. We are keen to hear from anyone who may recognise the male on the image or anyone who witnessed the incident."